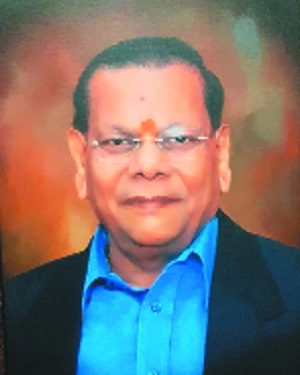 Business Bureau:
Recognising the contribution of individuals whose roots are from Nagpur and those who have done exceptional work in the field of vocation or social service, Rotary District 3030 confers the prestigious 'Rotary Vocational Excellence' award every year. This year the prestigious award will be conferred upon Chairman of Haldiram Group Shivkisan Agrawal on June 9. The award distribution ceremony will be held in the auditorium of Persistent Systems located at IT Park, South Ambazari Road, M.I.D.C, Parsodi, Subhash Nagar, Nagpur.
The ceremony will start from at 10.00 am, says a communique issued here by the office-bearers of the Rotary District 3030. The award will be given by all Rotary Clubs of Nagpur under the Chairmanship of Nagpur Presidents Eenclave Rtn. Rajesh Vyawahare. It will be presented by District Governor of Rotary District 3030 Rtn.
Rajiv Sharma. Rotary Club of Nagpur Ishanya is the Lead Club for the mega programme which is open for all. It is important to note that some of the individuals who have been conferred upon by the prestigious award in the past include, Dinesh Keskar of Boeing, well-known social worker Dr Vikas Amte, film maker Rajkumar Hirani (Film Maker), social worker Dr Abhay Bang and others.