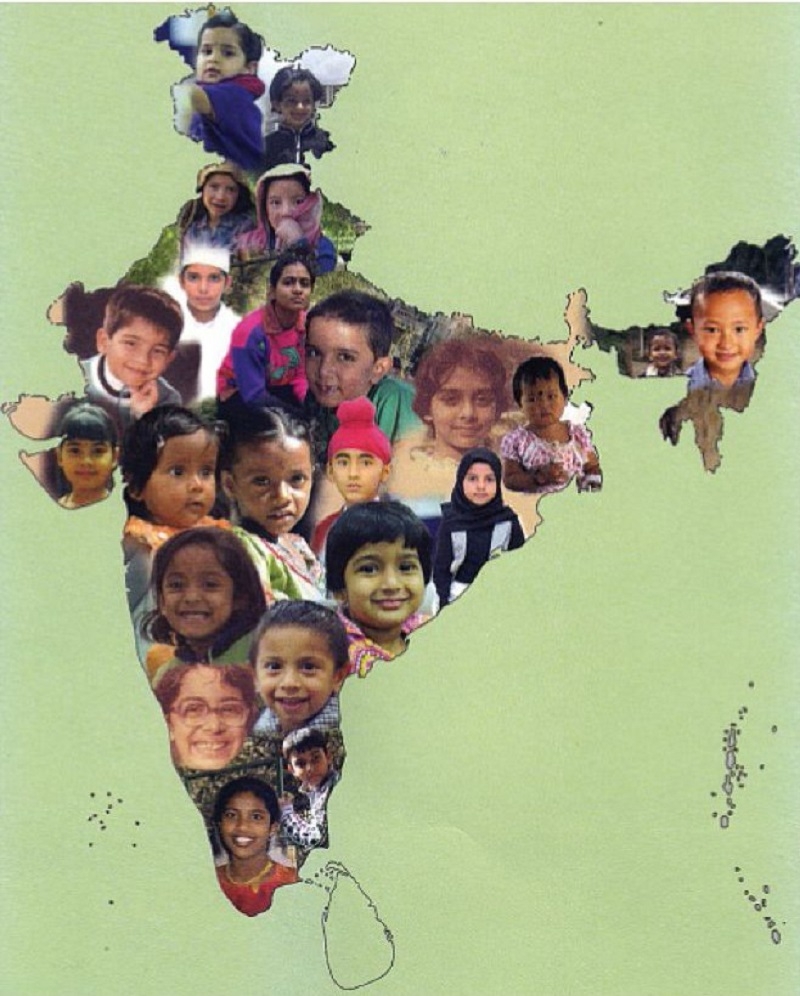 Over the past 15 years, as the Living Harmony series has evolved to focus on contemporary concerns, the major trends relevant to values education for young children, the designers contend, would be:
* The increasing importance of maintaining religious (communal) harmony and countering intolerance * Increasing awareness of the need to be inclusive (socially, culturally, etc.) and also with the disabled (differently abled) persons
Trends in scientific and environmental concerns: Trends in scientific and environmental concerns * Increasing concerns about the health of the environment, climate change, etc. *The spread of technology into every facet of our lives *The need to attend to personal health and lifestyle
What is values education? To develop values in an individual from a young age so that he or she can become a responsible, conscious and honest member of society. The best place to develop the qualities, apart from home, is the school. So the Moral Science class, mostly integrated into the curriculum, can take care of it. Right? Think again. Whether you like it or not, the very mention of the MS class brings a big yawn from school children.
"Oh, it lectures us to be good...you know!" says Ayan Sen, a Class 6 student of a reputed English medium school in Kolkata. His tone makes it clear that he is bored with the topic though he is polite enough to leave unsaid, 'Can we change the subject please?' But what if the values necessary for making of a good human being are imbibed in a casual, playful manner with stories, examples, illustrations? Living in Harmony: A Course on Values Education and Life Skills (Oxford University Press) attempts to offer an alternative to the staid moral science lessons we often come across.
The series that starts with Class 1 to end in Class 10 is replete with interesting anecdotes, stories, illustrations, comic strips, etc. but keeps at its core the important lesson of 'living in harmony' For example, the book for Class 1 starts with the chapter 'Let's be friends' with an illustrated story from the Jatakas about a little conflict arising between 'Two Silly Friends', a lion cub and a tiger cub, which is solved by the intervention of a wise old elephant who shows how they can remain friends if both can see each other's view. The tagline reminds 'We all need friends'. Other lessons are titled, among others, 'Let's Work Together', 'Learning to share' and how 'My family keeps me safe.' This style of values education is maintained throughout as the lessons progress into higher classes with instances appropriate for the agegroups.
The Class 2 book, for instance, contains chapters like 'Respecting others', 'Being different' with a comic strip based on Tom Thumb, the folk- tale figure. He is short and tiny, i.e. different, but he also has his strong points and can contribute to society. The lesson on 'Simple Living' for the Class 3 book draws on a real-life story of Vidyasagar, the educationist and reformist. He was once blocked from entering a banquet, though invited, as he was dressed in a simple dhoti and kurta. He went back, dressed in smart European clothes and was allowed in.
At the dinner table he did not eat, he offered the food to his dress. He told the astonished host, 'When I came dressed in grand clothes, I was let in. I thought it was the clothes that you had invited.' The host got the point and apologised. Says Mini Krishnan, series editor, on the concept behind "I felt there was a great need to teach a course on values seriously and not as a token. What if we taught values the way Physics or Biology is taught, the same topic spiralling upwards?" Besides, as she explains the concept behind the series, "It is widely acknowledged that children are growing up in an environment which is much more violent and coarse than it was before. How do we prepare children to face the challenges that we did not have when we were their age? What we do, think, and say as teachers and parents will strongly influence what our children will think, do and say as adults."
As to the designing the content, Krishnan says, "It moves children from the space of an imaginary story based contemplation to a more familiar and fundamental reflection based on their lives and familiar situations, that is, from a comfort zone gently into a more uncomfortable zone of facing themselves." Thus the stories set as examples to talk about the values are drawn from fables, the Jatakas, folk tales etc. Is it a conscious decision to 'Indianise' the context as against the usual nursery rhymes and stories from across the seas popular in average 'English-medium' schools, you ask. "Indeed, yes. There is also plenty of material from China, from African countries (the ritual Alex Hailey described in his book Roots), from American Indian community behaviour (the Talking Stick) and from Korea," she says.
As the volumes progress gradually for students of higher classes they tackle more complex questions and situations. On the chapter on Sexuality, for example, meant for Class 10, the message is 'Wait' illustrated by a story about a mother advising her son to wait till he becomes an adult before driving a car. But he does not listen and tries to drive at 13 and slams the car at the gatepost. "You have all the new sexual energy through your veins, making you impatient. Remember what happened to the car. Be patient. WAIT," the gentle reminder ends the chapter. Science subjects, explained the same way, dominate volumes meant for higher classes.
The chapter 'Water is life' tackles the environ question of saving water, and saving the planet. Moreover, Krishnan points out, "Some topics like 'Ahimsa', 'India Home to All Religions', 'Understanding Social Justice and Equity', 'Cast out Caste', were ideas that had never really been tackled in textbooks from a moral angle. Heritage for instance is not taught from what it is to belong to a post-Colonial nation whose identity and pride in itself nearly withered away." Says Falguni Gosalia, teacher, what she likes about the Living Harmony series is that, "Without being judgmental it teaches the right values and in a fun way." Agrees Sadhana Biswas, who privately teaches students from Class I to senior level, "It's much easier to impart lessons on value education this way, and my students enjoy going through them."