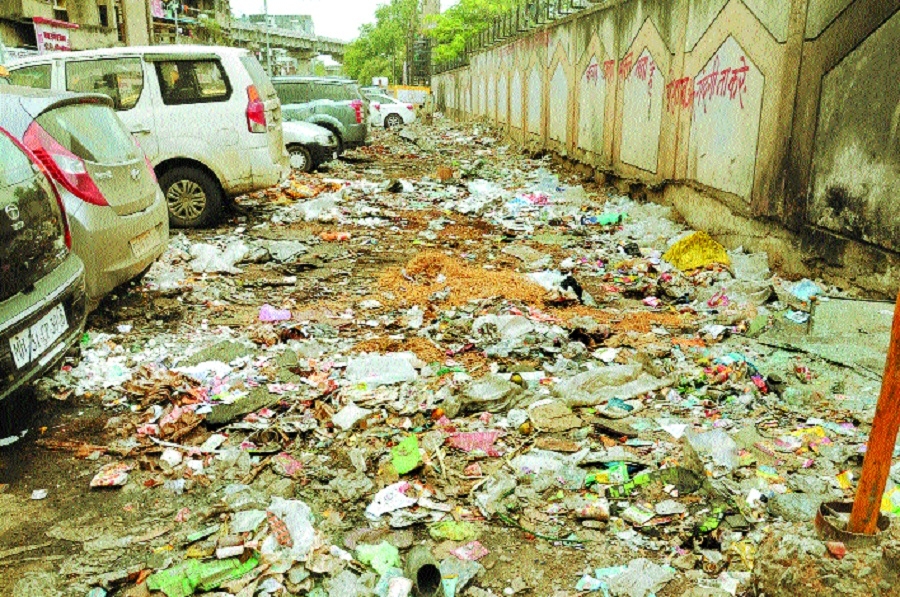 By Vikas Vaidya:
The brazenness on part of people as well as administration helping the 'devils' who want city to remain unclean. Civic authority everytime declares it has cleaned Nagpur but it actually fools people. Is it such a tall order for civic body, if citizens expect bare minimum level of cleanliness in city? Civic authorities, corporators are offending the pride of Nagpurians. Nagpur Municipal Corporation (NMC) can not get away from its responsibility by merely blaming people. Probably nobody wants our city to look clean. This is the general thought that comes to one's mind when one takes round of Nagpur. At several places in city, the garbage remains for days, even for months. Nobody cares! There are several parts in city where mounds of garbage is a usual spectacle.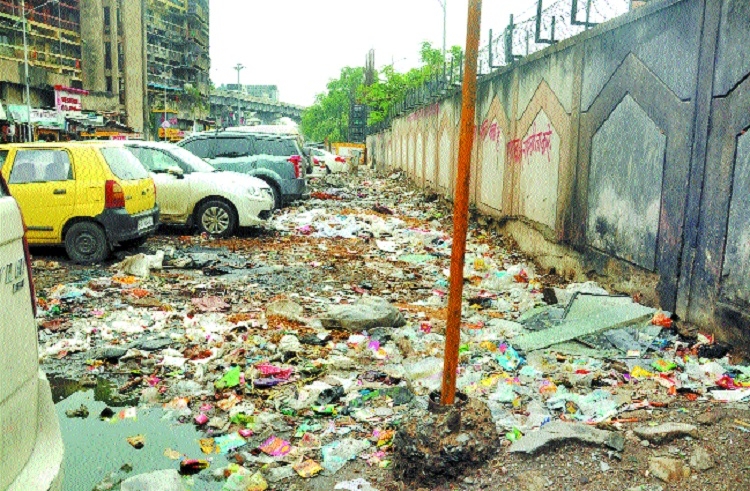 Especially nullahs have been turned into garbage dumping places. Just for the sake of it, NMC had taken up cleanliness drive in last September. It ended on September 30. That's it. The authorities have become thick skinned. Take the example of the filth visible near the wall of Indira Gandhi Government Medical College and Hospital (IGGMCH). 'The Hitavada' lensman Satish Raut had taken the photo of the filth, five days ago (on July 4) which was published also. The shameful part of the whole episode is, on Wednesday, even after five days, the garbage is lying there.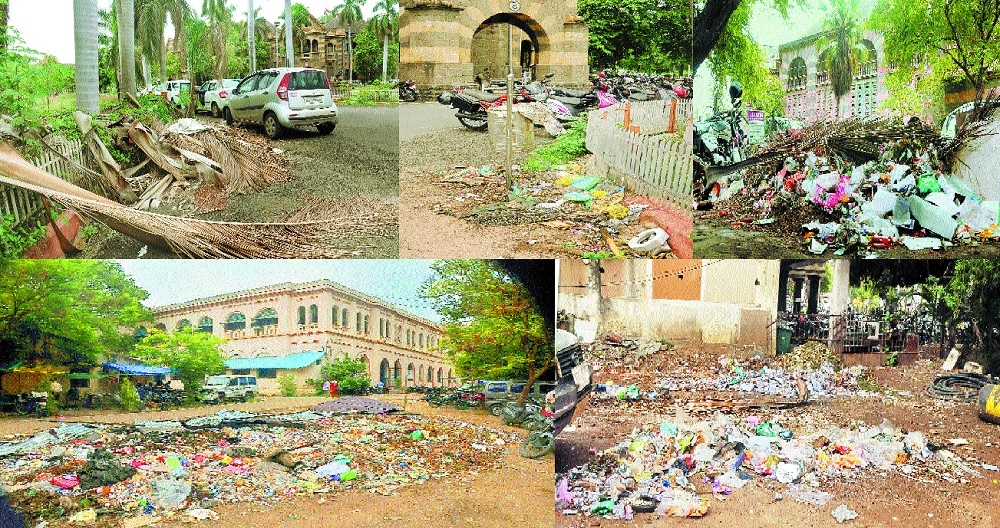 The situation hasn't change. It is an eloquent example of how negligence of authorities, corporators can lead to citizens' suffering. Authority is neither remorseful nor it ashamed of its act. It did not take any pains to pick up this garbage. This is the saga of unclean Nagpur. "I am doing my work of cleanliness putting my heart into it. I have given top priority to public-oriented issues. Now I have brought improvement in my service to the people. We are already taking steps to keep the localities look clean," a common statement by Mayor Nanda Jichkar that she says everytime when the issue of cleanliness comes up. 'The Hitavada' had found garbage just adjacent to her home also.
Major offices of the administration on whose shoulder the responsibility of Nagpur lies are ignorant about themselves too as far as cleanliness is concerned. If one visits the premises of Commissionerate where in one building more than 100 offices function, one would notices the garbage at several places. Same is the case with Zilla Parishad office in the same premises. Even the Collectorate too has no escape from the garbage. Most shocking point about garbage issue is NMC, the authority that carries the responsibility of keeping Nagpur clean also has filth. At least Mayor, Municipal Commissioner, Corporators and others who keep making tall claims are failing to deliver their duties There is a Non-Government Organisation (NGO), Swachha Nagpur, which had submitted a systematic plan for cleanliness but was ignored by authorities as well as elected representatives.
The Health and Medical Services Committee of Nagpur Municipal Corporation puts the blame on the citizens for mismanagement of the waste. People allege that Corporators are mainly involved in their politics and meetings related to party work. Corporators have funds which should be used for waste management. At several places one is welcomed by filth, dirt, water logging on both sides of the road. Except some posh areas, majority parts of Nagpur are not livable. One cannot move casually as stinking smell pervades in the air all the time. Mounds of garbage at every corner of a road are a distinct feature of several prabhags. People prefer to throw litter in streets instead of bins installed at various locations. NGO, Kanak Resources Management Limited, NMC, Corporator should come together to resolve the issue. If they don't then people either have to suffer or make themselves habitual of living with dirt.