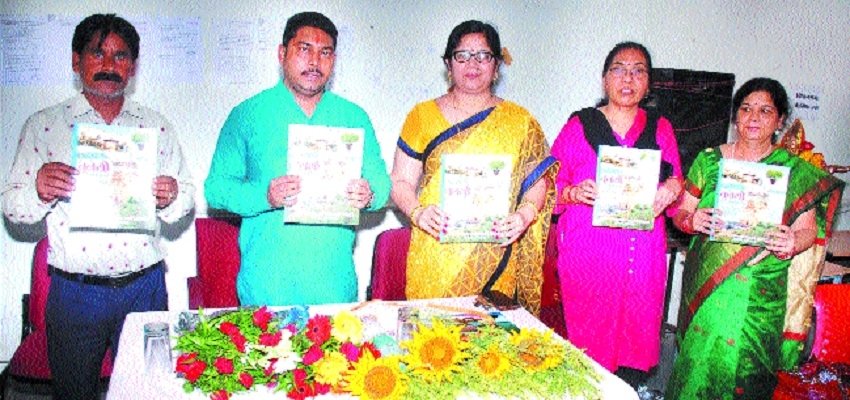 Staff Reporter:
Government Naveen Girl's Higher Secondary School, Tulsi Nagar, Bhopal, held a programme for release of school magazine Tulsi of academic session 2018-19 on the other day in the campus. The magazine was released by the chief guest of the occasion Ward Councilor Amit Sharma.
During this programme, the students of the school sang Saraswati Vandana and lighting of the ceremonial lamp also held to mark the occasion. Thereafter, the Principal of school Vandana Shukla addressed the students and gathering on the occasion. She threw light on the magazine including its scripting, writing to the publication and content in it.
The magazine highlights the academic activities of the school of whole year. In her address, Principal Vandana Shukla took an oath of developing the school on modern criteria and academic level. The school teaching staff and students were also present on this occasion.