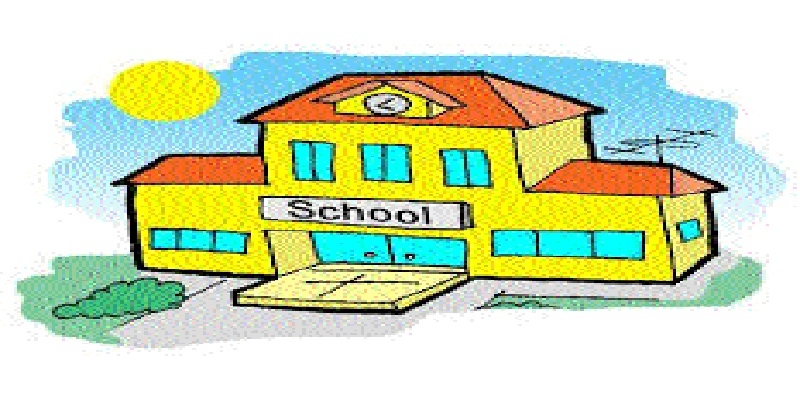 Chhattisgarh stands at 10th position amongst all States in terms of maximum admission of children in private schools. The interesting part is that highly advanced union territories: Delhi and Pondicherry saw less enrolment of students in private schools than Chhattisgarh. If this trend continuous, Chhattisgarh will witness shutting down of more closure of Government schools in coming years.
According to the statistics of Ministry of Human Resources Development (MHRD) of last six years, 6,5890 students enrolled at private schools in the year 2013-14 which has rose to 7,8,257 students that were enrolled at private schools in 2014-15, 9,8,346 students enrolled at private schools in 2015-16, 11,23,569 students enrolled at private schools in 2016-17. Meanwhile in 2017-18, 12,78,673 students were enrolled at private schools 2017-18 while in 2018-19, 13,56,450 students got admission at private schools in State. Because of this sharp rise at enrollment of students in private schools, over 1240 new private schools have come up in state. On the other hand in same period, over 450 Government or government aided schools were closed down in different districts of Chhattisgarh.
Uttar Pradesh has the highest number of students enrolling in private schools with 2.19 crore enrolments in 2018-19 followed by Rajasthan with 78.8 lakh, Madhya Pradesh with 61.32 lakh, Maharashtra with 57.03 lakh, Tamil Nadu with 50.8 lakh, Karnataka with 45.71 lakh, Gujarat with 41.39 lakh, Andhra Pradesh with 28.32 lakh and Kerala with 15.4 lakh. Even in Delhi, only 12.45 lakh students were enrolled at private schools in last year while in Pondicherry, only 3.2 lakh students were enrolled at private schools. Apart from urban areas, now in rural areas too, poor as well as uneducated parents admit their children to private schools and multiple facilities like free mid-day meal, free distribution of uniforms, textbooks and shoes also fail to lure them to admit their children in government schools. They prefer private schools over government schools in hope of better studies.
Dr. PS Sharma, school educationist and professor of Education Department in Kalyan Postgraduate College said that 'Unless we strengthen the government schools we cannot see a change. There is a perception about government schools that it is bad, the infrastructure is not up to the mark and in many schools; teachers are also unserious about their work. Unless the state government makes a serious attempt to change this image, we will not see a rise in enrolment of children in government schools' pointed Dr. Sharma. Three decades ago, everyone went to government schools. This has changed after a while because of various reasons. The private schools have a better teacher-student ratio as compared to government schools which is why the parents are opting for them and with regular tests as well as extra classes, they provide better studies too. Even Sarva Shiksha Abhiyan (SSA) had identified that in over last two years, over 2.4 lakh children were dropped out of government schools in various blocks of 27 districts and most of them switched to private schools. It is report of only elementary education (classes 1 to 8) not of secondary education (classes 9 to 12). Besides, Raipur, Durg, Bilaspur, Korba and Raigarh, dropout of students and switched to private schools were reported in Bastar, Surguja, Jashpur and Koriya districts too. When contacted, Dr. Premsai Singh, School Education Minister of Chhattisgarh about it, he expressed his unawareness about this statistics so he could not comment on it. Although he claimed that in last six months, measures were taken in improvement of government school education and it showed some positive results so far.