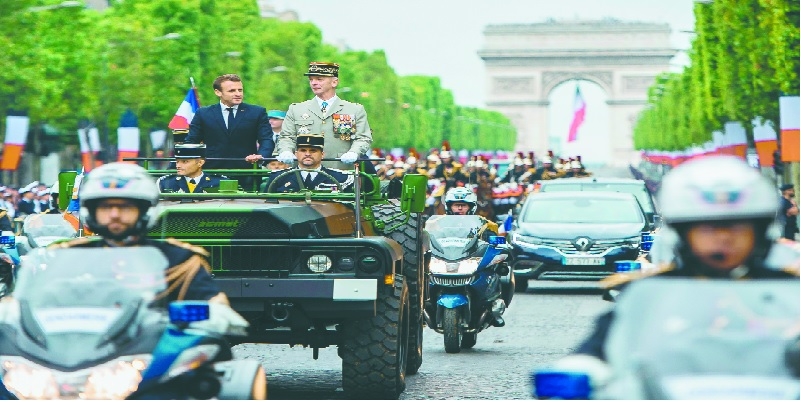 France's President Macron (L) with French Armies Chief Staff General Francois Lecointre as they review the start of the Bastille Day military parade down the Champs-Elysees avenue in Paris on Sunday. (AFP)
FRENCH President Emmanuel Macron on Sunday sought to showcase European military cooperation in the annual Bastille Day parade at a time of growing tensions between Europe the United States.
Key EU leaders, including German Chancellor Angela Merkel and Dutch Prime Minister Mark Rutte, joined Macron to watch the parade down the Champs-Elysees that marks the July 14, 1789 storming of Bastille fortress in Paris in the French Revolution. Over 4,000 members of the armed forces, including regiments from other European armies, marched down the famed cobbles of the avenue in a tradition that dates back to the aftermath of World War I.