By Rahul Dixit
NEW Zealand did not lose. England did not win, but they are the World Champions. That is the insanity this game throws up once in a blue moon. The manic Sunday at Lord's was total sum of all such unpredictable and unbelievable elements that sometime add up to make sports the most cruel thing in an athlete's life. It leaves souls shattered. The fallen can only offer a wry smile, wondering whether the hard yards put all life to develop a skill to surpass odds are ultimately eliminated by the luck factor.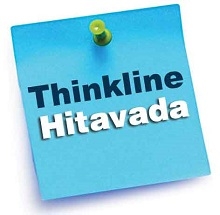 New Zealand will live with it all their life, writhing in excruciating anguish, seeking a tomorrow without no memory of July 14, 2019, cursing all the time... What the luck! That is what World Cup finals, like that at Lord's, bring to an athlete — whirring high of a spirit or painful rupture of souls. Rules will be discussed, for, they took the final call and brought the last curtain on a cricket match that was for the lifetime. Rules have always found their backers and antagonists. They are dissected threadbare only when they come into force.
For the romantics, the boundary-count rule would be the most ridiculous way to break a tie or rather a double tie. For the sticklers, it was just another way of the passing a verdict, approved by all the stakeholders at the time of implementation. But now, there is no point crying over spilt milk. Yet, deep inside, a turmoil builds on, for that man called Kane Williamson, for the devastated Jimmy Neesham, for the nice guys from a tiny little country called New Zealand, the perennial bridesmaid. Their finances are lower than some of India's State Cricket Associations, their money shares are determined by a policy of equitable distribution, their television rights money are severely hindered by their time zone which is unfriendly to the biggest revenue spenders who are deep asleep in their beds when the Kiwis pad up on a cricket ground.
But all these factors do not define New Zealand's cricket team. It is the politeness in their method (A cricketing equivalent of violence) on the ground that filches hearts. They do run on emotions like all of us do, but always carry a defining serenity to stop at the red-line of decorum. Williamson personifies what the Kiwi character is. He took the heartbreak on the chin, never questioned rules, and provided us the option of reacting to destiny's truant -- "Cry or laugh, your choice". Nothing changes away from the sporting field. New Zealand's Prime Minister Jacinda Ardern typifies what her country's sportspersons do in their respective areas of expertise. Her response to the worst attack on two mosques in Christchurch in March showed it all.
It was an antidote to the muscle-flexing show of top world leaders. She refused to buy theories floated against the immigrant Muslims in her country. She reached to refugees and stoked a moment of solidarity by telling them that the "entire country is united in grief". They are a different bunch, these Kiwis. On the insane Sunday of July, when immortality was within a throw's distance, these nice blokes, the good fellas, found out the harsh truth of life --- luck does not always favour the good men. And they did not even curse luck. Bravo New Zealand. Our champions.