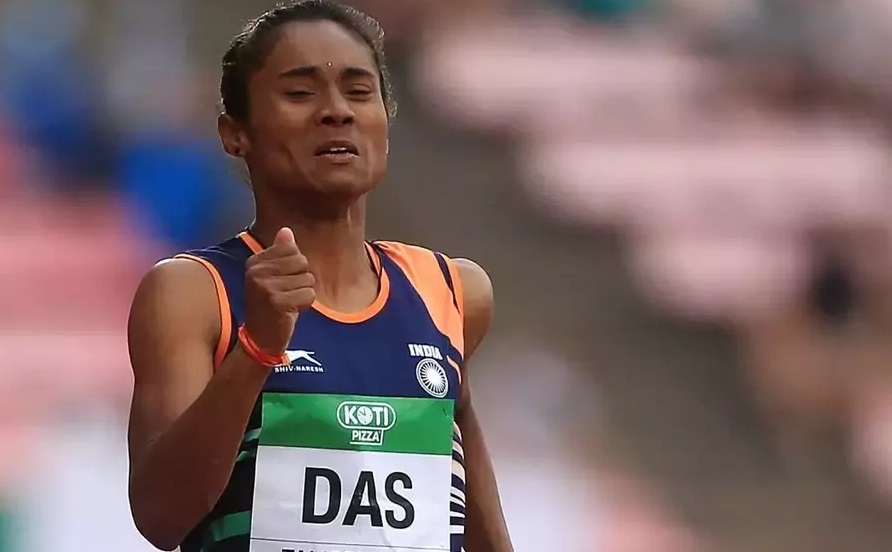 NEW DELHI:
INDIAN athletics' High Performance Director Volker Herrmann feels star sprinter Hima Das is nearing her best, having won five successive gold medals in three weeks in Europe. The 19-year-old Hima has won five races — four in 200m and one in her pet 400m event — in Poland and Czech Republic since July 2. She has been improving on her timing even though the field in all the five races was mediocre. "Hima is progressing in the right direction. If you want to run sub 50 seconds (in 400m) you also have to be able to run sub 22.80 in 200m.
She is getting closer," Hermann said, explaining why she began with 200m races before switching to 400m in her last race on July 20 when she clocked a season best time of 52.09. Hima is yet to qualify in either 200m or 400m for the World Championships, to be held in Doha from September 26 to October 6. The World Championships qualifying mark stands at 23.02 and 51.80. Her male counterpart Muhammed Anas has qualified for the World Championships after bettering his own 400m national record last week. "We also have Muhammed Anas breaking his own record and that is quite promising," said the 38-year-old Hermann who took charge on July 1.
The highly qualified German, who has worked in similar capacity in his native country and Singapore, said athletes around the world have been making changes in their training due to the World Championships happening late in the season, and the Indians are also adjusting accordingly. "All around the world, the athletes are facing the same problem.
The coaches have to rush the whole preparation model. The athletes will need to peak twice, the first (peak) right now and second by the end of September. "We are preparing a series of competition to raise our performance level and then we will continue on a slightly higher level with higher intensity towards World Championships," he added. He said 25 to 30 Indian athletes can qualify for next year's Tokyo Olympics. "In men's and women's 400m relay, the eight finalists at World Championships will directly qualify for Tokyo and in certain ways, that is the easiest for us to qualify. Mixed 400m relay is another one we can qualify. Then, we are in a good situation in javelin throw and 400m."