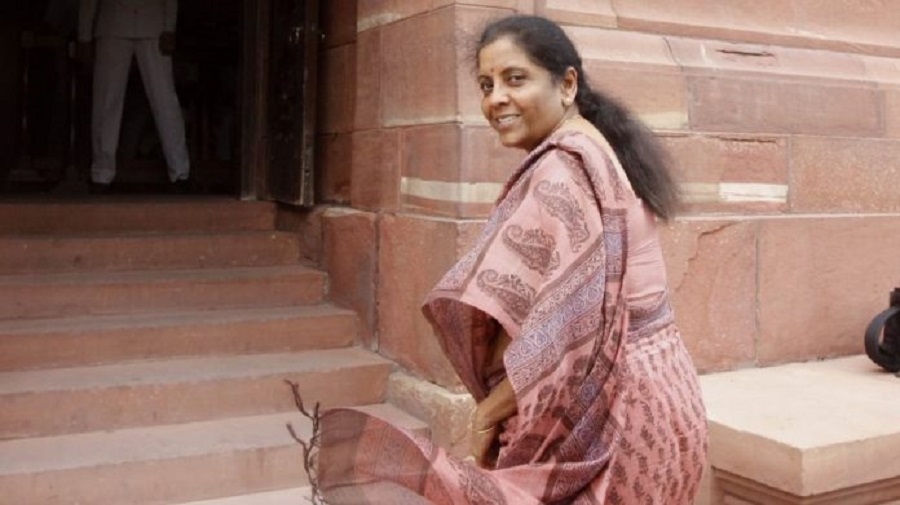 By Biraj Dixit:

Madam Finance Minister. It is absolutely heart-warming to address you thus. It is like a long-cherished dream fulfilled. To add a 'madam' to the revered position of finance minister, absolutely wonderful! Some may ask why create such a fuss when we already had a Madam President, Madam Prime Minister and even a Madam Defence Minister. But this would be like taking over the last-male-held bastion. For, all those talks of breaking the glass ceiling, we, the Indian women, are actually bringing the house down. Kudos, Madam for being such an inspiration! Presently, I write to you, not as an ardent fan or even a woman, but simply as a common citizen of India - assured but a little scared. Of course, our economy is robust, moving in absolutely right direction and under your leadership will further gain strength, but a little more clarity on issues and a little more help to the truly deserving will bring greater good to all. Madam, I wish to bring to your notice the plight of ever-growing but long overlooked and never appreciated ilk of the middle class working women.
They are the most unorganised sector of your economy, I dare say. While you may find house-wives 'organising' themselves during satsangs, haldi-kumkums and kitty parties, the poor working women, who incidentally also double-up as house-wives (no going away from that job), have hardly the time or inclination left to 'organise' themselves. You may find one or two small groups at yoga camps and zumba classes, but that too not after the urgent insistence of either doctors or collective consciousness of being overweight.
The rest, Madam, are working round-the-clock. If at all they meet in corridors and hush-hush corners, there is plenty to gossip other than economy and their own place in it. But mind you, they are extremely tormented and need urgent attention. They present the most tiresome ratio of work and pay. They are hugely overworked and the most underpaid of your salaried class. While working for more than 16 hours or more a day, they are paid almost equal if not less than others. This class does need your attention, Madam, and sympathetic approach. It is my observation, Madam, that most of our budget speeches and the budgets themselves have little or no mention of the work women do. Home is round-the-clock office while office often becomes as good as home, for we working women.
Can't we derive a system, wherein, each of the work woman do is assessed, if not priced? Compensating for the entire body of work is quite out of question, I understand. But that at the least would make a 'Thank You' necessary. Madam, the interim budget, presented some months back, offered wonderful concessions, raised rebate on taxable income and standard deductions, but given the hardships of a working woman and her terrible plight, a little more may not be too much, I say. That way the tired lady will have something extra to spend on, which she would, definitely pour again into the economy, by way of spending on the enormously taxable precious jewelry or branded cosmetic or a couple of days' holidaying here and there, now and then.
What else can be a sure symbol of a robust economy, if not a nicely decorated woman with shopping bags in hand? Most of the little money that we receive in terms of salary, Madam, is taken away by those lovely buildings we call private schools. For sure, they keep our children while we are at work. They keep them well, rather too well. In between they also try to educate them. Some of them even get educated. Most, of course, can speak English. Why, at the end of the academic session they also hand over the academic performance report showing a gratifying 90 per cent! And as long as we do not wonder how, our five-star experience is complete.
But Madam, given our salaries, and rebate on taxable income despite standard deductions, we can ill afford our children's academic journey. Either you offer us more deductions every time these schools hike their fees (which is like annually), or tax the schools on every hike or do something that will prevent the children from eating into all of parents' saving in their pursuit of being called 'educated'. The one other aspect that I am sure, Madam, that you being a woman could easily relate to is the ever-increasing price of almost everything. Though gold at Rs 35,000 is heart-breaking but understandable, how can one deal with ever rising prices of food grains, veggies and milk? These wholesome food items, meant to sustain us, are actually burning our pockets.
Government's intention to promote home-cooking is easily understandable and a welcome one, but keeping in mind a working woman's enormity of last-minute problems, a little lesser GST on eating out or bringing outside food in, should be sympathetically considered and suitably taxed. Madam, the rain, the harbinger of prosperity, has finally arrived. This, indeed, is the season of hope. And with a lady as charismatic, as determined and motivated as yourself at the helm of Indian's financial affairs, we the poor working women of the country can definitely hope for better days ahead. For, far away from the talks of breaking ceilings and walls, we, Madam - You and I - working women as wonderful as the rain water, must make our way in the dreariest of hard land, teaching the world some nitty-gritty of 'fine-nances.'