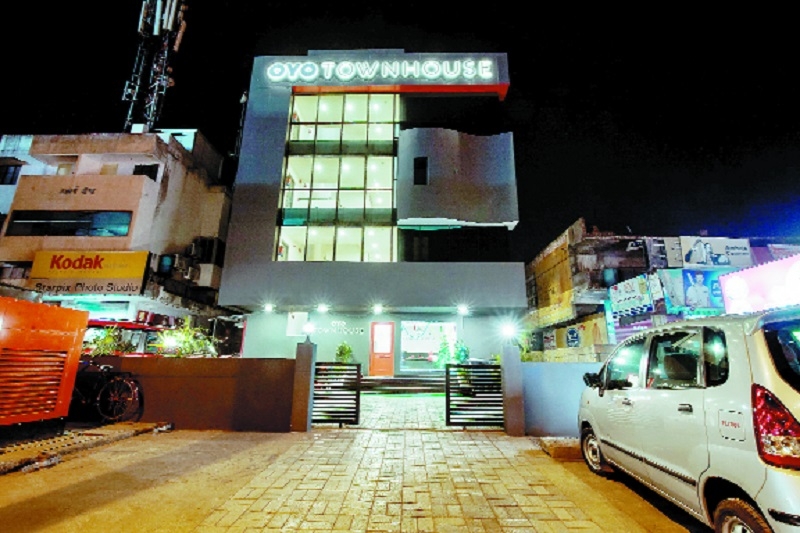 By Praveen Vighre:
Adding fuel to the growth of the city, budget hospitality chain OYO Rooms has forayed into a big way in Nagpur by taking over the management of 50 hotels. Disclosing this to The Hitavada, Arjun Singh Arora, Director of Centre Point Hotel said, OYO presence will change the business model of hotels. OYO banks on three types of business models-- firstly, it takes segment of room of budget hotels, secondly, takes complete hotel on rent and thirdly, it starts own town house. "Two years ago, OYO entered into city's hospitality sector by taking segments of rooms of budget hotels.
Six months ago, OYO had started guest house on Wardha Road and took over the management of few hotels in the city," he said. According to him, OYO brings together non branded hotels and create its own pool sharing. Due to regular and assured business, hotel owners also do not hesitate to part discount to the OYO. Customers too are also attracted to them due to lucrative offers and booking on apps rather than searching for a suitable lodging and boarding in new city. Arora said, "Nagpur has 400 branded hotel rooms and 3,000 non branded rooms.
The average occupancy level is 60 per cent with 2,500 inflow of visitors daily. The annual figure of visitors oscillates between 9 lakh and 10 lakh." He said, when there was frenzied activities in MIHAN SEZ in 2015, there was remarkable growth in the inflow of visitors. During the State Legislature Assembly sessions, the occupancy level in the hotels climbs up. Normally, during Assembly session which coincides with the marriage season which creates, dearth of rooms and therefore one has to book in advance.
Suraj Wadnere, Business Development Manager of Goibibo said, the occupancy level in the hotels is inching up due to developmental work taking place at faster pace. Tejinder Singh Renu, President of Nagpur Residential Hotels Association (NRHA) said, "Hospitality industry is passing through a major transformation phase wherein multi-national companies (MNCs) via digital marketing are expanding their market share rapidly. Like radio taxi services, it is definitely benefiting the customers. I believe this will not last long; once customers habits are made easy booking via digital format, these companies will start charging more and then the smart customers who periodically check market pricing will shift back to direct hotels." When contacted, OYO officials declined to comment on the development.