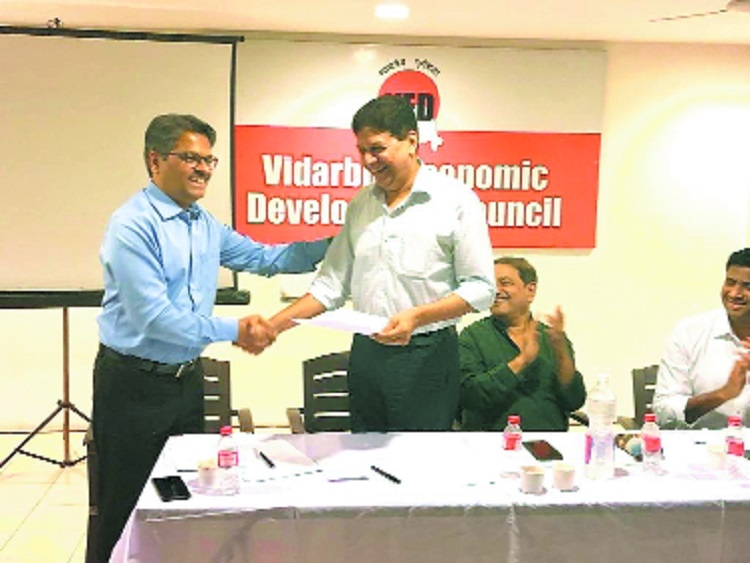 Business Bureau:
Shivkumar Rao takes over as new President and Rahul Upganlawar as Secretary General
Shivkumar Rao has taken over the mantle of the Vidarbha Economic Development Council (VED) as its fourth President since its inception in 1994. At the recently held executive committee meeting, Rao announced the other office-bearers as vice-presidents Pradeep Maheshwari, Dr D G Garway and Pankaj Mahajan; Secretary General Rahul Upganlawar; Treasurer Navin Malewar; joint secretaries Atul Tajpuriya, CA Varun Vijaywargi, and Dinesh Naidu. Devendra Parekh as Past President.
Rao thanked Devendra Parekh for handing over the reins of the organization to him and appreciated his erstwhile role as President. Rao further spoke of his own wish-list for the region which would aid the economic development of this region.
He stressed on the need to identify projects on the basis of the inherent strengths of the region which are minerals and metals, textiles, logistics and tourism. He said, "We should capitalize on these resources and that we would implement what has already been initiated in this part, so, in that sense, we would be only incrementalists." He underlined the need for focusing on the service sector which would be a big driver in the MSME segment. He also spoke about the large events planned, especially in mining and the MSME sectors.