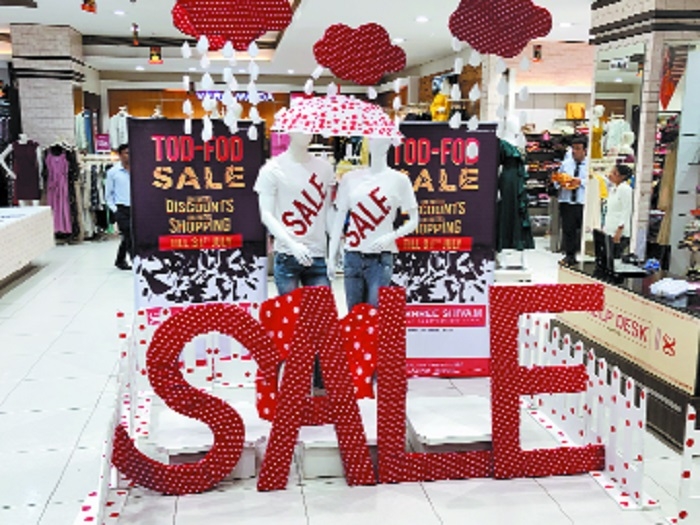 Business Bureau:
Shree Shivam, one of India's leading mutli-brand clothing stores, is all set to launch 'Tod Fod Sale' from July 5. The stores launches this offer every year on the same day. Under the sale, the stores offers heavy discount to its customers. The interesting part of the sale is that the store displays fresh items during the period and thus customers anxiously wait for the event. Shree Shivam is known for its quality and best services. More over it offers garments for entire family under one roof.
The outlets of Shree Shivam will display wide-range of exclusive stylish ethnic and Western clothes for men, women and kids. . Customers can avail discount 20 to 50 per cent on sarees, salvar suits, evening gowns, kurtis, dress material, etc. In men's garments of all major brands will be available.
The sale is the best event for customers who are looking forward for shopping ahead of the festivals. Since inception, Shree Shivam has won the hearts customers by continously launching various schemes. All the schemes are unique in nature. This is the reason that it has long list of customers. It also celebrates various festivals which are always on the theme. They all receives good response.