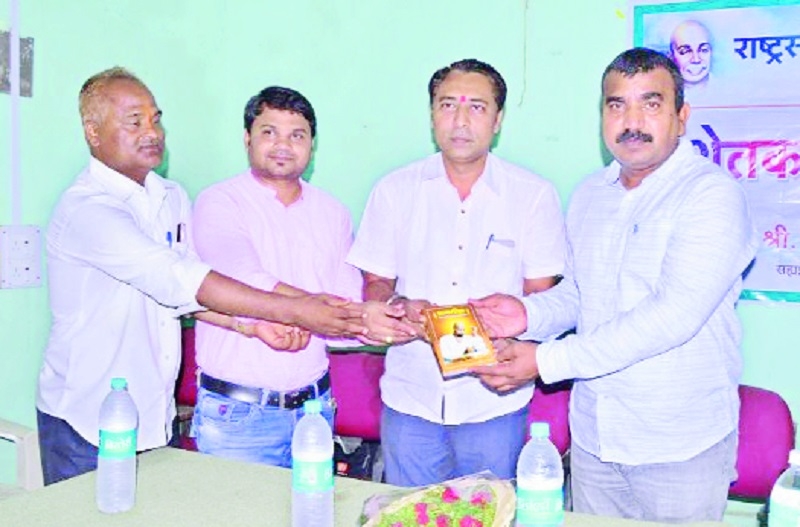 Business Bureau:
THIS is good news for the farmers of Vidarbha who are reeling under financial distress as majority of their crop had failed in last year. Rashtrasant Gramsamruddhi Sankalp, a brain child of Rahul Thakre and Sahyadri Farms, farmers company from Nashik have joined hands to rescue them from such condition. Rahul Thakre, while talking to The Hitavada said, "Vilas Shinde, founder of Sahyadri Farms has accepted our request to work with Vidarbha farmers. The company will help the farmers in Vidarbha for taking out bumper production of oranges and vegetables." The first programme under this series was conducted at Nursery managed by Agricultural Department, Talegaon.
Thakre while addressing the farmers said, cash crops of Vidarbha like jowar, cotton and tur are not giving satisfactory returns to the farmers. It is necessary to cultivate these crops with the help of modern technology and earn more profit. "Farmers should take optimum benefit leaving aside their political affiliations," he said. He said, "Now proper planning of new crops should be done with the help of Sahyadri Farms. Farmers should also search for profitable market without involving any middlemen." Vilas Shinde said, "Farmers cannot attain prosperity without coming together. The farmers of Nashik have joined hands to take maximum benefit from grapes, fruits and vegetable. We have formed a company like Sahyadri Farms whose annual turnover has reached Rs 400 crore.
More than 6,000 farmers are directly associated with our company. It has given direct employment to 5,000 people." The grapes that are grown in Nashik has demand from the international market. "We feel pride that the grapes of Nashik have put Maharashtra State on the global map," he said proudly. He suggested that farmers should learn marketing, management and form a chain to sale agriculture produce. "We grow all variety of grapes, but in Vidarbha farmers are still growing only one variety of oranges. We should grow the best variety of oranges which will create demand in the world. We should not always rely on Government for assistance," he said.
Shinde noted that the variety of oranges which is grown in Vidarbha is 200 year old. This variety should be marketed in the world by labeling it as heritage oranges which will create a renewed demand. He suggested that if traditional crops are not giving profit, then farmers should shift themselves to other crops which are giving profit. Shreedhar Thakre, founder of Mahaorange in his presidential address said, in the last season, orange growers in Vidarbha were badly hit by the water crisis. "It is the need of the hour to come together and work with new enthusiasm. Farmers company can do good business and earn profit. This is shown to the world by the Sahyadri Farms." The programme was conducted by Sandip Chincholkar while Satish Choudhary proposed the vote of thanks. The programme was attended by representatives from farmers company of Arvi, Karanja and other areas in large numbers.