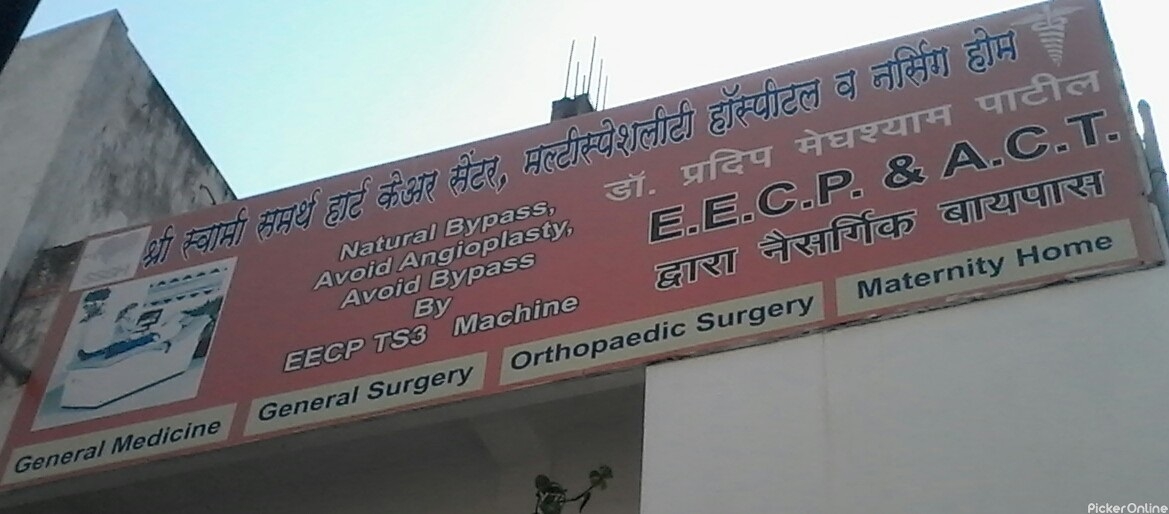 Shree Swami Samarth Hospital is a leading centre in Vidarbha which treats 70-100 per cent heart blockages non-surgically. The hospital has three latest advanced EECPTS3 machines which are great boon for all heart patients. It is the only hope for cardiac failure patients having low ejection fraction. It improves ejection fraction. This is a non-invasive procedure given as an outpatient therapy. Patients of angina / coronary artery disease who have undergone repeated surgical interventions earlier, or cannot undergo surgery (bypass, angioplasty, etc.) due to certain contra-indications or refuse surgery, may be advised to undergo this procedure. This therapy is given for 35 hours, administered 1-2 hours a day, five days a week, for 7 weeks. It is not to be given if a patient is pregnant or is suffering from arrhythmia, bleeding disorders, vascular disease in lower limbs, aortic aneurysm, etc.
Another treatment for heart blockages ACT in which 20-30 infusion twice weekly are given is also available.
Many critical patient having 80-100 per cent blockages have been successfully treated non-surgically with 90 per cent success ratio in avoiding angioplasty, bypass. For details contact 7083493268 / 9370993580 or visit 57-B, Opp. SBI, Trimurti Nagar, Nagpur.