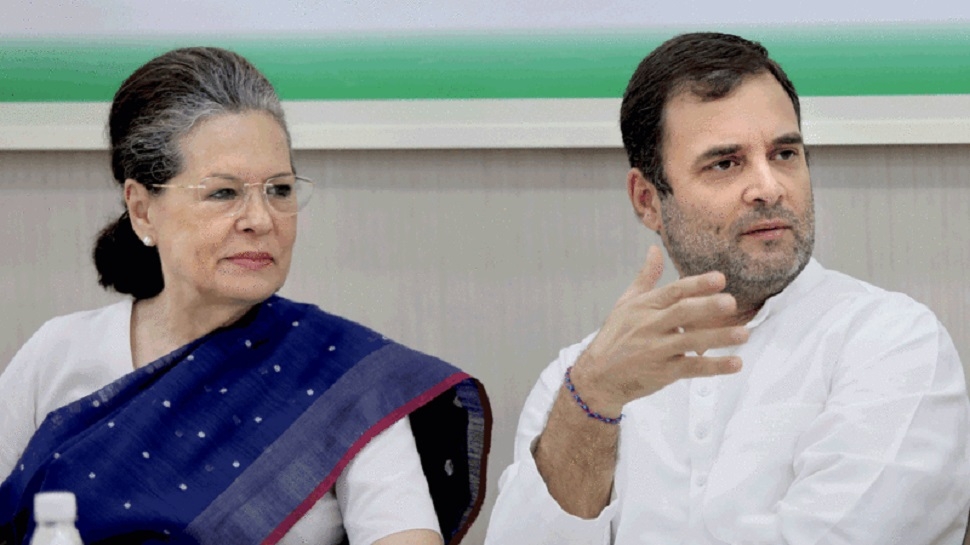 Hitavada Delhi Bureau
New Delhi
Having done with the experiment of a young President during a disastrous election season, Congress Working Committee finally returned, on Saturday, to old-guard philosophy by urging Sonia Gandhi to don the mantle of leadership of the 134-year-old party, though for the time being, until a new President is chosen subsequently.
The decision emerged after day-long parleys weighed down by hours of uncertainty as outgoing President Rahul Gandhi refused to change his mind. The CWC, however, passed a resolution praising what it called determined and aggressive leadership of Rahul Gandhi in times of turbulent politics. The decision was announced late evening by Congress General Secretary KC Venugopal and Spokesman Randeep Surjewala at the Congress Headquarters.
The twosome announced that the meeting passed three resolutions. By the first, it placed on record Rahul Gandhi's contribution. By the second one, it announced the selection of Sonia Gandhi as an interim President of the party. By the third resolution, it criticised the Modi Government for messing up the Kashmir situation. Earlier in the day, Sonia Gandhi and Rahul Gandhi withdrew from the meeting reportedly stating that they did not want to be part of the discussions. Congress General Secretary Priyanka Gandhi-Vadra, however, stayed put and took an active part in the proceedings.
The meeting is reported to have discussed many names of younger leaders but did not agree on any one of those. Members reportedly kept returning to the Gandhi family with requests to lead the organisation in times of crisis. Most members emphasised that Rahul Gandhi must withdraw his resignation and continue leading the party. After a long stalemate following the refusal of Rahul Gandhi to reconsider his decision, the meeting turned to Sonia Gandhi to take up the leadership challenge once again. Even as she accepted the request, Sonia reportedly insisted to do so only temporarily until the party completes the formal process of electing another person as chief, thus leaving in the wake much scope for continued speculation about the next leader of the party struggling to find its feet following electoral debacle.