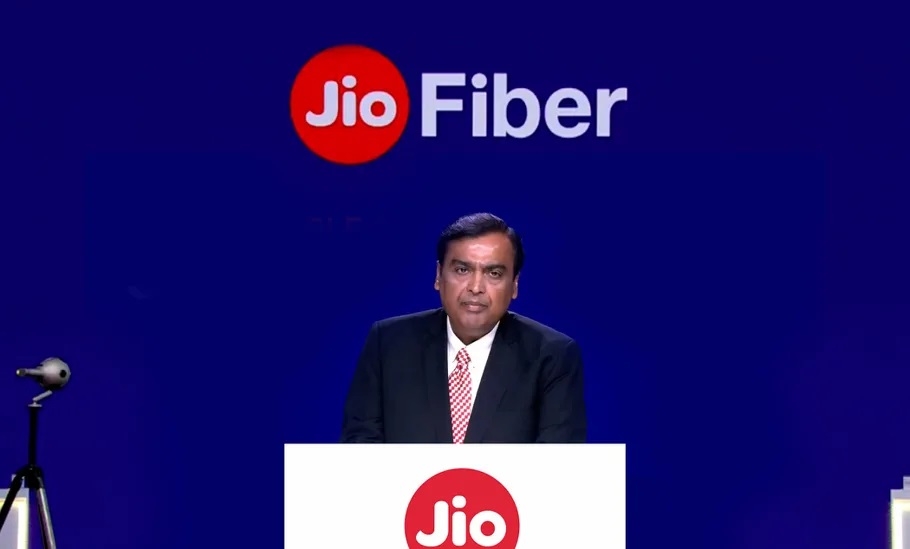 MUMBAI:
BILLIONAIRE Mukesh Ambani on Monday announced the roll-out of 'Jio Fiber' from September 5, promising free voice calls for life from landlines, 100 mbps minimum broadband speed at subscription starting from Rs 700 a month and free HD TV set on a commitment to an annual plan. and Canada at Rs 500 a month, and that default tariff plans will be one-fifth to one-tenth of existing market tariffs.
"...Voice calls from home to any Indian operator - mobile or fixed - will be absolutely free forever. On fixed-line international voice calling, we are today ending the era of high international calling rates on landline by announcing the lowest fixed line rates for international calling...," he said. Jio Fiber services would be available on a commercial basis from September 5. "...The average fixed-line download speed in the US which is the most developed economy is around 90 Mbps. In India even the most basic Jio Fiber plan starts with 100 Mbps speed and we have plans all the way up to 1 Gbps or 1000 Mbps," he said adding that this would improve the quality of fixed-line data in India.
Declaring that the plans will come at less than one-tenth of global rates, Ambani said Jio Fiber plans will be priced between Rs 700 to Rs 10,000 per month "to suit every budget".
The plans, will come bundled with subscriptions to most leading premium Over The Top (OTT) applications.
"Also, for the first time in India, we are introducing a disruptive concept for watching new movies. Premium Jio Fiber customers will be able to watch movies in their living rooms the same day these movies are released in theatres," he said. This service - Jio First Day First Show - will be launched in mid-2020.