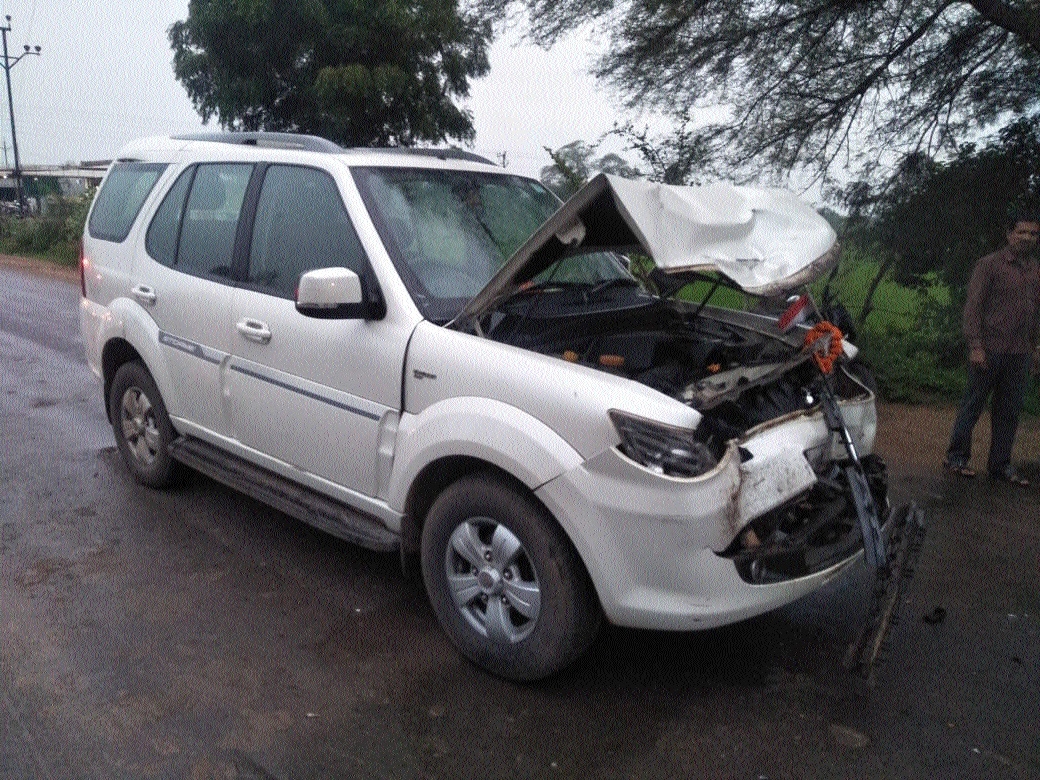 Staff Reporter:
RAIPUR
MLA of ruling Congress Amitesh Shukla on Monday evening had miraculous escape when the Sport Utility Vehicle (SUV) in which he was travelling met an accident in Gariyaband district of Chhattisgarh. The accident took place in limits of Fingeshwar police station during evening hours while the MLA was heading towards village Lachkera to attend a religious programme.
"The SUV of Gariyaband MLA Amitesh Shukla met an accident in limits of Fingeshwar police station this evening while heading towards village Lachkera for offering prayer in Lachkeshwarnath Temple. No one in the accident, including MLA Shukla and personnel on his security have suffered injury," Gariyaband Superintendent of Police (SP) M R Ahire told The Hitavada.
SP Ahire further informed that in an attempt to save cattle suddenly came on the road, MLA's piloting vehicle applied an emergency break following which SUV in which Shukla was travelling rammed into it. In the accident, piloting and SUV of Shukla got damaged. After enquiring about the safety of security personnel and drivers of both the vehicles, Shukla moved ahead to the venue in other vehicles.