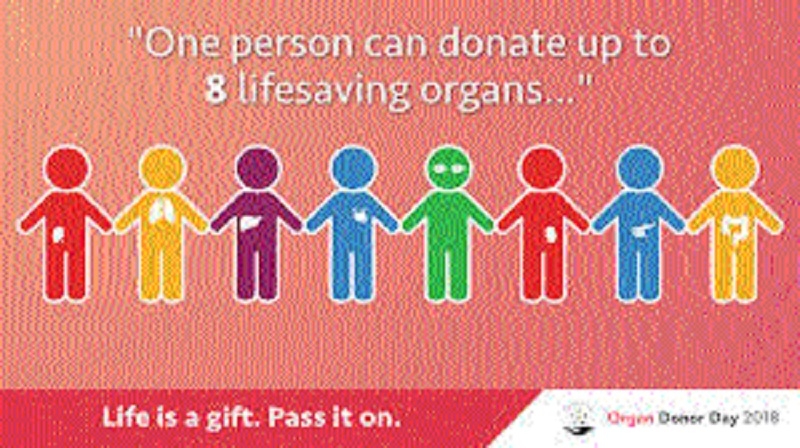 By Shivanjali Verma :
SHOCKINGLY, the city which relishes the status of 'Smart City' is yet to become smart in medical field. Lack of facilities concerned with organ transplantation has left Jabalpurians completely dependent on other metro cities if they need transplantation to survive. Unfortunately, except corneal transplantation, no other transplantation facility is available in the city. More surprising is that private hospitals and research centres which make tall claims of offering all advanced medical facilities to patients in the city only, restricting them (patient) to approach other cities in search of effective medical treatment, are yet to take any step to fulfill this lacunae.
The prevailing medical scenario in 'Jabalpur Smart City' leaves all the growing awareness and raft of changing legal provisions for transplantation of organs for extending life expectancy, mired. This makes a mockery of 'Advanced Medical Facilities and Services' claimed by the medical tycoons of the city. This leaves vital organs of hundreds of victims of road accidents who are declared brain dead, damaged of absolutely no use. The organs, which can be used in life-extending transplantation, are damaged with the body. Divisional Commissioner Rajesh Bahuguna, when contacted, felt the urgent need of transplantation facility. " No doubt it's a big issue which needs immediate attention.
But we still have to explore the possibilities of arranging such facility at local level, as it still needs lengthy legal process. Emergence of Super Specialty Hospital with critical care services in Cardiac, Nephrology, Urology and other departments has taken a sign of hope towards development of such intense facilities in the city," added Divisional Commissioner Bahuguna.
Chief Medical and Health Officer Dr Manish Mishra, who lost his brother to chronic renal disease, accepted that lack of transplantation facilities in the city pushes thousands of life towards darkness of hopelessness. "Jabalpur desperately needs transplantation facilities especially for patient suffering from renal and lever chronic diseases, which claims thousands of lives every year. In absence of transplantation services, list of patients in urgent need is growing beyond imagination. Those who need transplantation have to run to metro cities in other states like Maharashtra making things even more tough and challenging. Despite having a donor in the family, they have to wait for months and spend hefty amount to get the transplantation done."