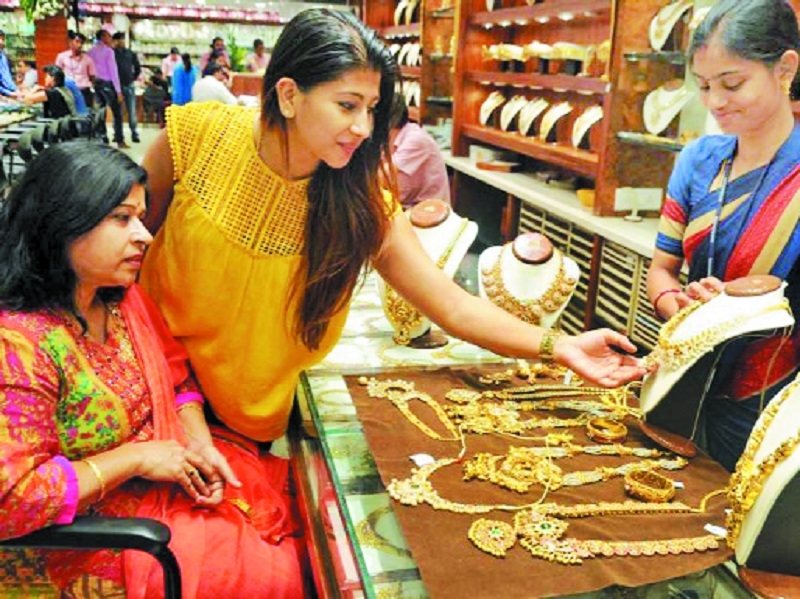 Business Bureau:
Gold prices are heading northwards. The yellow metal prices which were hovering between Rs 32,000 and Rs 32,900 per 10 gm have touched Rs 38,800 (including GST), sources in the market said. Kishore Dharashivkar, President of Nagpur Sarafa Association said, "The US-China trade war, weakening of international currency such as dollar and yuan and rise in gold demand globally are some of the major reasons for the rise in gold prices."
Rajesh Rokde, Secretary of Nagpur Sarafa Association and Regional Director of Gems and Jewellery Council of India said, "The demand for both gold jewellery and investment in gold has swelled by 13 per cent in the second quarter (Q2) of 2019. While the gold demand in India in the second quarter of current fiscal was 213.2 tonne, the demand in gold investment was 44.5 tonne. Comparatively, in the Q2 of 2018, the total gold demand was 189.2 tonne and gold investment demand was 39.3 tonne."
He said, in families where the marriages have been arranged next year, they have started placing orders anticipating the prices may further scale up. Investors are concentrating on gold as they feel that other tools of investment may not give them substantial returns. He said, "We were expecting the prices of gold may move in the range of Rs 37,500 to Rs 38,000 once the festive season commences. But, they have touched Rs 38,800 before Diwali. In Diwali, if the international trends does not alter, we feel that the prices may coolly cross a barrier of Rs 40,000 per 10 gm." Pradeep Kothari said, the market is under influence of US-China trade war, Trump's policies, Brexit and other rising political tensions in Middle East and fears of a global economic slowdown. Such issues will not resolve before US Presidential election.