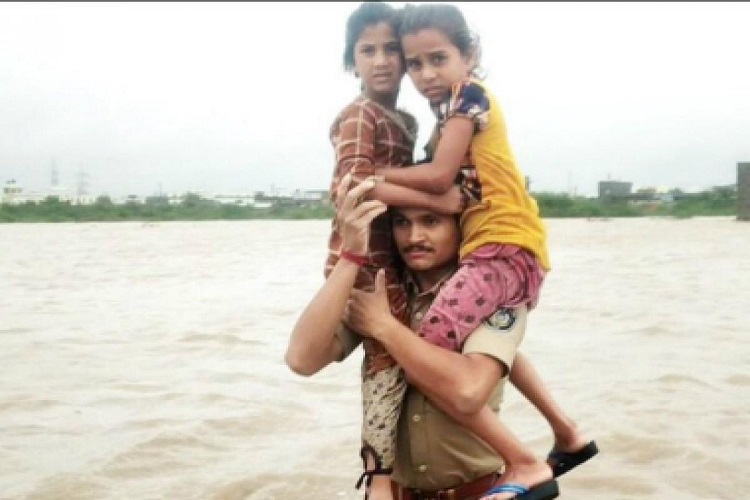 By BIRAJ DIXIT :
Those who want to reap the benefits of this great nation must bear the fatigue of supporting it. ~Thomas Paine

What indeed is a nation, if not its people, their strength and their sentiment of oneness? Indian Nation has often seen many attempts to analyse it - people picking up a fragment to confuse it for a whole or looking at the whole with fragmented eyes. Yet, understanding its soul and wit has been an arduous task. It is as gigantic as the nation itself and as miniscule as each soul living in it. Last few days have seen the Indian Nation's strength, sentiment and substance being expressed most eloquently. If the abrogation of Article 370 in Jammu and Kashmir saw the Government exercising its sovereign power with complete conviction; the huge celebrations and the caustic criticism that followed, demonstrated the liberties enjoyed by individuals in a State avowed to democracy.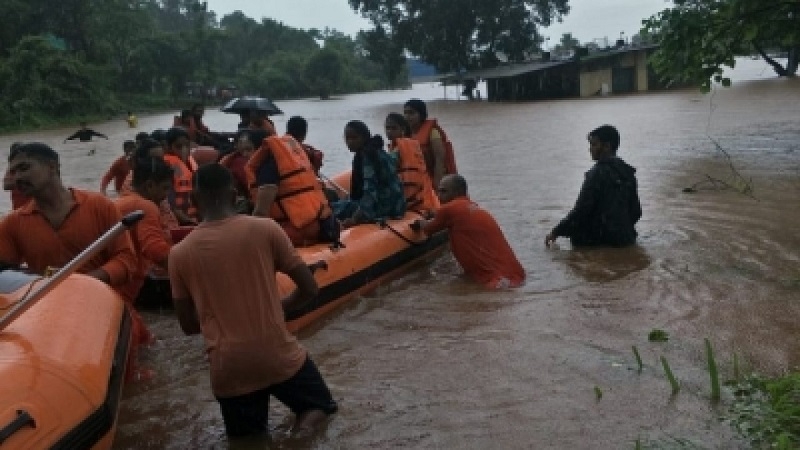 If the floods saw the undying commitment of men in uniform towards welfare of the people; a little lady's trembling hands reaching to the feet of her saviour made apparent the sheer gratitude that people felt towards the supreme sentiment of valour and sense of duty. If the outpour of tributes on the demise of an eminent leader showed how divides can wither away in appreciation of sheer class of elegant political leadership, the whole-hearted participation of people in national activities - be it flood relief or implementation of schemes - presented the shades of the very soul that makes India. Some seven decades ago, a young nation was born out of dreams of a promising future churned through the wisdom of ancient, glorious past. In all these, we have crossed many thresholds and have emerged as a reckoning force within the comity of nations.
We have solved many of our problems, with continued efforts to solve many others and recognition that many others have and will emerge. All this years have seen common people grow as citizens gaining political maturity and wisdom; have seen its political class reckon the true power and potential of democracy; have seen the sentiments of nationhood flow deeper and deeper. It has been a misfortune though that for many years the Indian Nation or those thinking for it and of it have tried to fit its gigantic wisdom and equally gigantic life in borrowed boxes of adopted political thought. From these borrowed boxes, arose questions about India's nationhood, its secularity so on and so forth.
Devoted Indians tried to answer these using adopted terminologies - trying to fit oceans in tea cups. But in all these years of gaining political wisdom, we as a nation, have also learnt how not to do certain things. These lessons demand further course correction. It is our duty, just not to political thinking of some 100 years before and after independence, but to the political wisdom of over 5000-year-old civilisation, that we express ourselves in our own terminologies so that world can better understand us, so that world can also feel the pulse of the life that beats through the Indian Nation. It is not just a country in which people follow different religions, speak different languages and adhere to different political philosophies.
Rather, it's a nation that upholds diversity as a sumptuous way of life, difference of faith as wonderful expressions to reach the divine, difference of languages as an expansive way to allow sentiments to find expressions and difference of political thought as an opportunity to explore the freedom to think differently. It is so much a secular nation. The wisdom and ways of life that have been cultivated from centuries of civilisation may not be easy to comprehend from a boxed perspective. The simpler way to understand can be through pictures – pictures of "occupying" military men helping out their own countrymen, young boys pulling a huge vessel carrying a pregnant woman to safety in flooded waters; a cop making his way through turbulent waters carrying two kids on his shoulders, a cloth merchant throwing open his shop for flood-hit, people donating all they saved to celebrate Eid for the relief operations. Pictures of a nation!