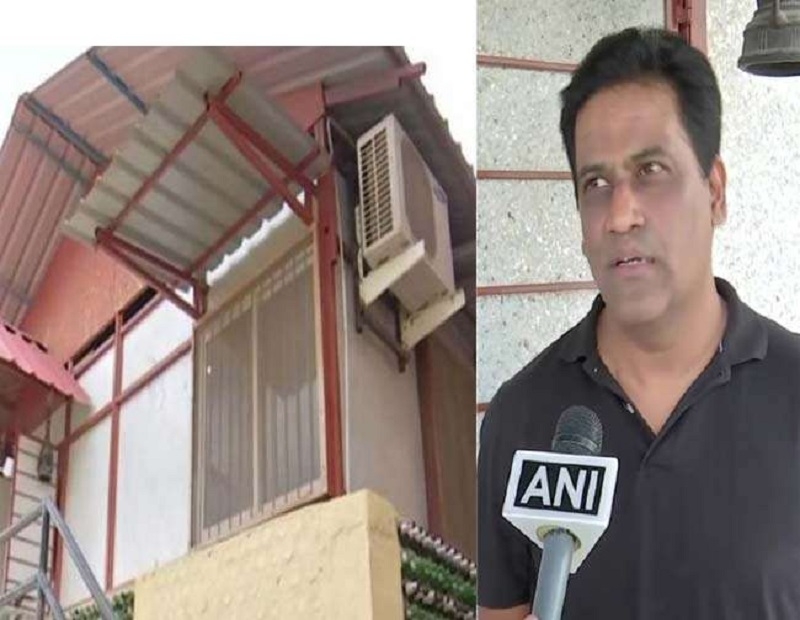 HYDERABAD:
First house built by Hyderabad-based entrepreneur couple is about 800 square feet. It was constructed using 7 tonnes of plastic
A HYDERABAD-BASED couple has taken up the initiative of constructing houses and other structures using sheets made of processed plastic waste. The entrepreneur couple Prashant Lingam and his wife Aruna, who have a decade-long experience in designing houses and bamboo furniture, decided to use recycled waste for their work after they saw a video in 2017 of a bull being operated to remove plastic from its stomach. "We got scared after watching that video.
Then we started researching on the subject. The infrastructural need of the country is increasing enormously so we thought of building a house with plastic only. We came up with a substitute of plywood and made a plastic plank which is made from "milk packets" and can be used for making furniture, toilets, benches and bus shelters," Lingam told ANI. The first house Lingam built in Hyderabad's Uppal was of about 800 square feet. It was constructed using 7 tonnes of plastic.
"That much plastic was saved from being incinerated, it was used to construct a new house. There are apprehensions among people who are new to the concept of living in a plastic house. But there is nothing to worry about. It is as good as any other regular brick and mortar house," Lingam said.