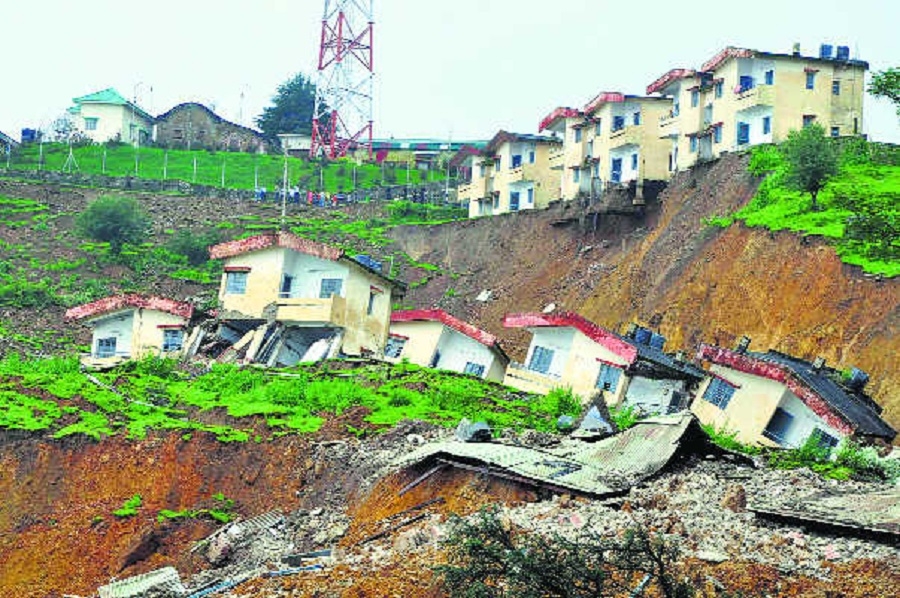 NEW DELHI:
HEAVY rains lashed northern parts, leaving at least 28 people dead and 22 missing in Himachal Pradesh, Uttarakhand and Punjab on Sunday, while a flood alert was sounded in parts of Delhi, Haryana, Punjab and Uttar Pradesh as Yamuna and other rivers were in spate. Haryana has asked the Army to remain on standby after 8.14 lakh cusec water was released from the Hathini Kund barrage in the Yamuna river. At least 22 people, including two Nepalese, were killed and nine others injured in rain-related incidents in Himachal Pradesh, while three people died and 22 went missing following a cloudburst in Uttarakhand. Three people lost their lives in Punjab.
In southern India, the death toll in flood-ravaged Kerala climbed to 121 with the retrieval of more bodies. Ground Penetrating Radars were put into use to locate bodies at Kavalappara in Malappuram and Puthumala in Wayanad, where massive landslides had wiped out two villages. Delhi witnessed rains with the maximum temperature settling at 29.7 degrees Celsius, four notches below the season's average, while the minimum temperature was recorded at 24.8 degrees Celsius, two notches below the season's average. As the water level in the Yamuna river neared warning level, the Delhi Government sounded a flood alert for the city and asked people living in the low-lying areas to move to safer places as the water level in the Yamuna river is expected to cross the danger mark, officials said.
In Uttar Pradesh, several rivers, including Ganga, Yamuna and Ghaghra, are in spate. Ganga is flowing above the danger mark in Badaun, Garhmukteshwar, Naraura and Farrukhabad. Similarly, the Sharda river at Paliakalan and the Ghaghra river at Elginbridge are flowing above the red mark, the Central Water Commission said. In Uttarakhand, three people were killed and around 22 went missing as heavy rains lashed the state. Cloudbursts in Mori block of Uttarkashi district wreaked havoc in several villages, damaging several houses in Arakot, Makuri and Tikochi villages.
A woman was also washed away in Dehradun district when her car fell into a seasonal river, they said. Heavy rains remained unabated in Himachal Pradesh, leaving at least 22 people, including two Nepalese, dead and nine others injured in rain-related incidents in the state. Nine people died in Shimla, five in Solan, two each in Kullu, Sirmaur, Solan and Chamba and one each in Una and Lahaul-Spiti districts. Landslides hit a spot near the RTO office here, leaving three people dead. One person sustained injuries in the incident. Due to heavy rains, district officials in the state have ordered closure of all educational institutions in Shimla and Kullu on Monday.
Flood death toll in Pune division mounts to 56
MUMBAI:
THE death toll in floods in the Pune division of Maharashtra climbed to 56 on Sunday, a senior officer said. Out of the five districts that fall under the administrative division, Sangli and Kolhapur were badly affected by floods in the second week of August. Other districts in the division are Solapur, Pune and Satara. With most of the rivers in Kolhapur, Sangli and Satara now flowing below the danger marks, communication to almost all villages in the region has been restored.
"The death toll in floods in Kolhapur, Sangli, Satara, Solapur and Pune has reached to 56 while two persons are still missing. Most of the deaths have occurred in Kolhapur and Sangli districts," said Deepak Mhaisekar, Divisional Commissioner, Pune.