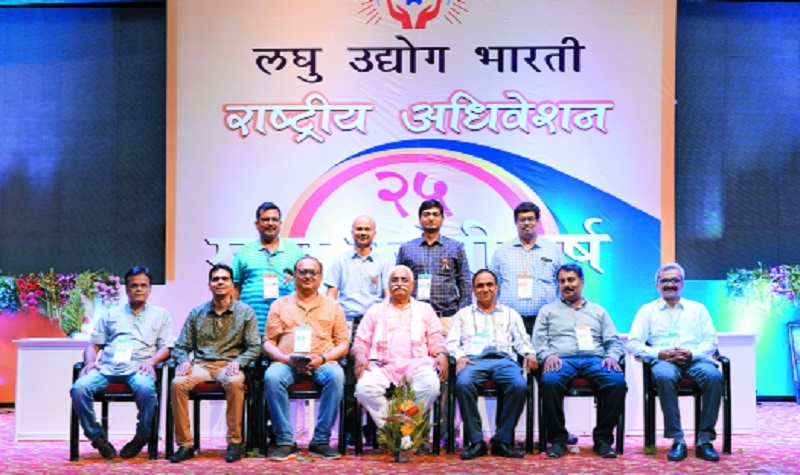 Business Bureau:
On the third and concluding day of the Silver Jubilee Year National Convention on Sunday, the Laghu Udyog Bharati elected its national level team of office-beraers for next term. At the annual general body held here, Baldev Prajapat was elected as National President while Govind Rao Lele was elected to retain his post of National General Secretary. Yogesh Gautam was elected as Treasurer and Sudhir Datey and Rakesh Garg were elected as national joint secretaries.
Shashi Bhushan Vaidya, along with seven others were elected as national vice-president. During the three day Convention, the Laghu Udyog Bharati had deliberations on various issues and hurdles being faced by different sectors of industry. Laghu Udyog Bharati believes that the outcome of these deliberations will go a long way in building the nation.
Brain storming sessions were held on various industrial verticals, which included engineering industry, food beverages and agricultural product industry, plastic, polymer and rubber, pharmaceutical, medicines and chemicals – allopathic, Ayurvedic, textiles and garments, electronic and electricals, automation, computer products, traditional Industries, village and cottage industry, mining and minerals, printing and packaging.