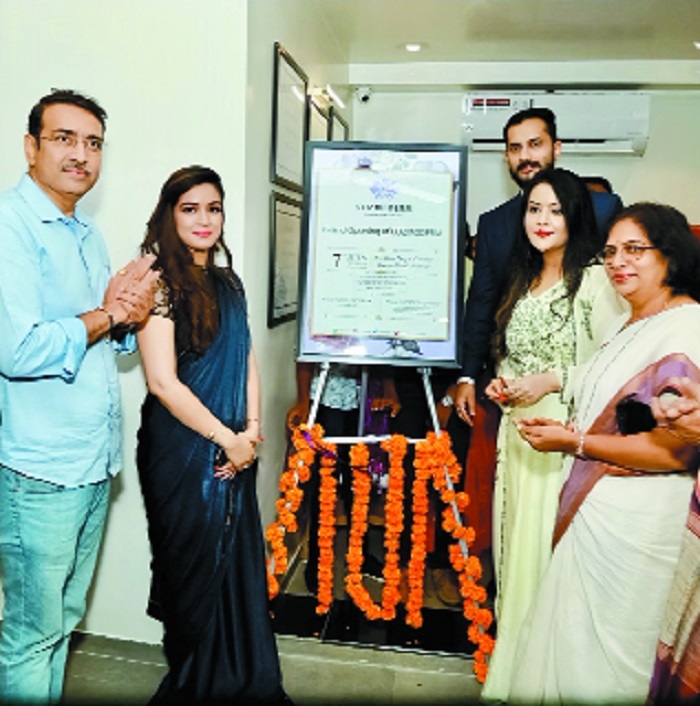 Business Bureau:
Wife Maharashtra Chief Minister Devendra Fadnavis - Amruta Fadnavis recently inaugurated a new state-of-the-art dermatology clinic 'Cozmoderm' here in the city in presence of Mayor Nanda Jichkar and Sandeep Joshi, Ruling Party Leader in Nagpur Municipal Corporation (NMC). Fadnavis has been in constant pursuit for betterment of her city and its populace.
Cozmoderm is Nagpur's biggest dermatology clinic focusing on skin, hair and aesthetics. It is a pioneer clinic for lasers with all latest FDA approved machines. Along with its three machines launched first time in Vidharba, it will be introducing many cutting edge therapies to Central India, says a press release.
Cozmoderm's Director and Chief Consultant Dr Shivani Mane, after completing her MBBS, earned an MD in Dermatology. She has further completed Fellowships in Lasers, Aesthetics and Dermatosurgery (La Piel, Mumbai and Italy). Dr Shivani has extensive experience in treating different skin, hair and nail diseases. She is skilled in performing various dermatosurgeries and trained in anti wrinkle (botox) therapy, derma filler injections and Laser therapies.
Cozmoderm's Founder and Chairman Dr Karan Mane, an orthopaedic and joint replacement surgeon says, "This clinic is my dream crafted into reality. It was my constant desire to work on and build an aesthetic dermatology clinic which will cater to all skin and hair issues."