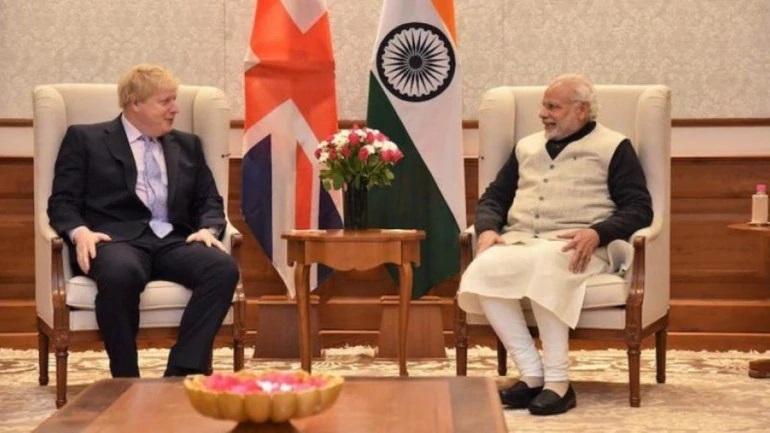 NEW DELHI:
PRIME Minister Narendra Modi, in a telephone conversation on Tuesday with his British counterpart Boris Johnson, drew his attention to vandalism of the Indian High Commission by a Pakistan-led mob on August 15. The British Prime Minister regretted the incident and assured that all necessary steps would be taken to ensure safety and security of the mission, its personnel and visitors.
During the phone call, Modi raised the issue of challenges posed by vested interests pursuing their motivated agenda, including by violent means. On August 15, Indians and people of Indian origin gathered outside the Indian High Commission in London to celebrate the 73rd Independence Day of India were abused, and pelted with eggs and water bottles by Pakistan-sponsored protesters, who included separatist Sikhs.
Stones were thrown at the Indian mission, and the Indian tricolour was damaged by the Pakistan-led mob that was protesting India's revoking the Special Status of Kashmir. The police were outnumbered by the protesters. Modi also congratulated Johnson on his election to the office, and expressed his readiness to work with him.