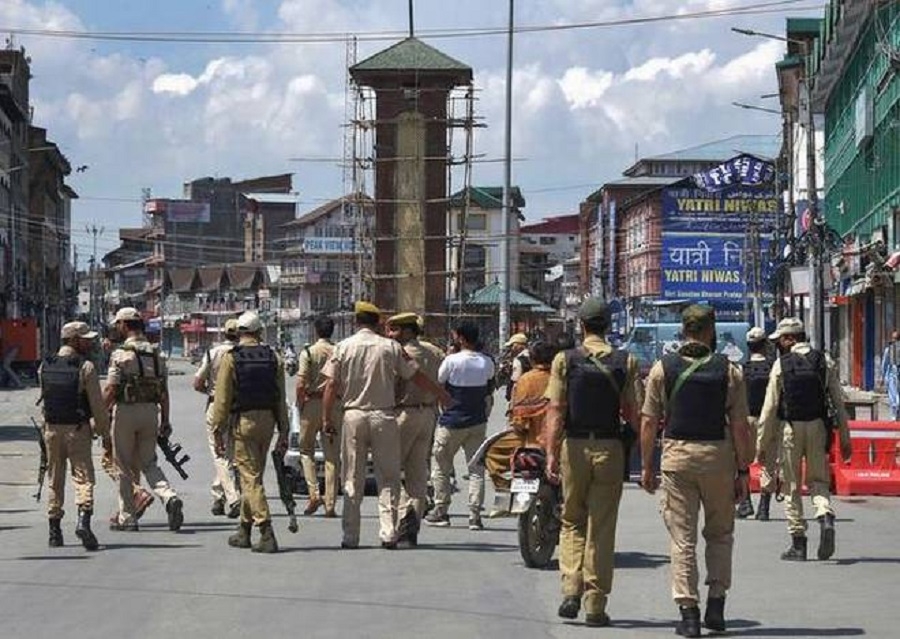 SRINAGAR: LIFE was slowly returning to normal in Jammu and Kashmir with the authorities further easing restrictions on Tuesday, officials said. Restrictions were relaxed in 136 police station areas, out of total 197, in Jammu and Kashmir. In Kashmir Valley, restrictions were eased in 50 out of 111 police station areas, State Government spokesperson Rohit Kansal said. Barricades around the Clock Tower in Srinagar's city centre Lal Chowk were removed after 15 days, allowing the movement of people and traffic in the commercial hub, as restrictions eased in several localities while continuing in others.
He said attendance and schools and Government offices increased across Jammu and Kashmir. More landline phones were made operational on Tuesday. Over 73,000, out of total about 99,000, landlines phones were functional across Jammu and Kashmir, he said. Mobile services and internet remained suspended for the 16th consecutive day, while landline telephone services in many areas also remained affected.
There was increased traffic flow in some parts of the Civil Lines areas of the city but curbs on movement persisted in Downtown Srinagar and in many parts of the Kashmir Valley, officials said. Though restrictions were lifted in several places, the deployment of security forces continued to ensure law and order, they said. A lot of private cars were seen plying in Dalgate, Boulevard, Sonwar, M A Road, Rajbagh and adjoining areas.