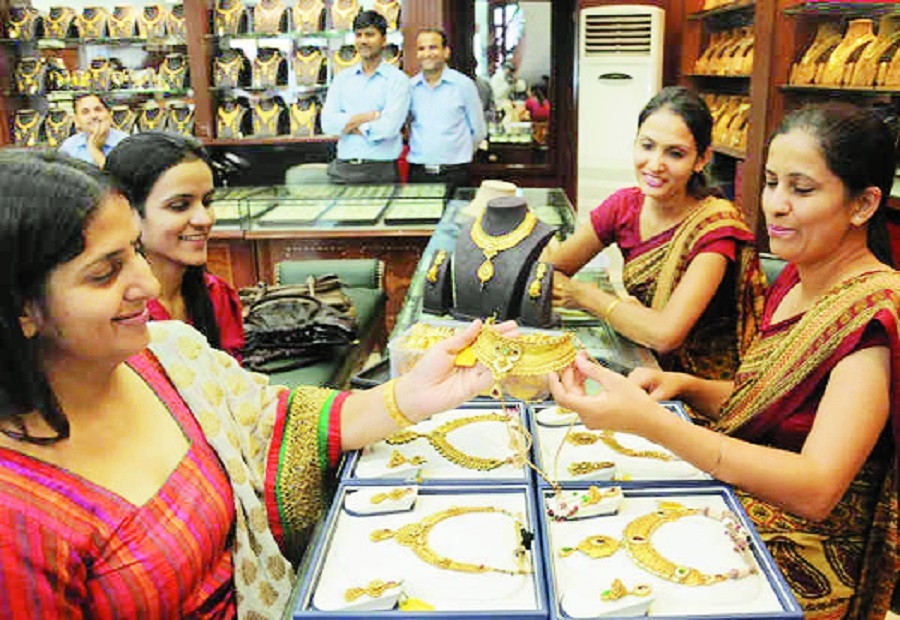 Business Bureau :
Gold on Thursday was quoted at Rs 38,700 while silver at Rs 44,800
With the onset of festive season, gold and silver prices have started climbing the ladder. Gold and silver prices on Thursday in the local market were quoted at Rs 38,700 per 10 gm (with GST) and silver at Rs 44,800 per one kilogram, sources said. There is a renewed demand for silver from industrial houses and coin market which too has increased its prices. Bullion traders in the market are claiming that gold may also touch Rs 40,000 mark during Diwali and Dussehra festivals.
Kishore Dharashivkar, President of Nagpur Sarafa Association said, "There is uncertainty in the market and people are buying gold in anticipation that the prices will move up in the coming days." The other reasons, he attributed are trade war between US-China, slowdown in market and sudden spurt in demand from investors. "In 15 days, the prices of gold and silver have suddenly swelled on international level," he said. He said, there are various consultants in the market who are guiding people to invest in gold as they feel that it is best investment tool as compared to various options available in the market.
Those who are having wedding of their children in the month of November and December too are visiting showrooms and placing orders for jewellery to keep disappointment at bay. "People are coming to us and giving orders for jewellery of their choice," he said. Sources said, future trading in the market seems to be another cause for the rise in the prices. In India, since ages people have special attraction for gold. Sources said, on social media, various companies are exhibiting jewellery of new designs which too has lifted the demand.