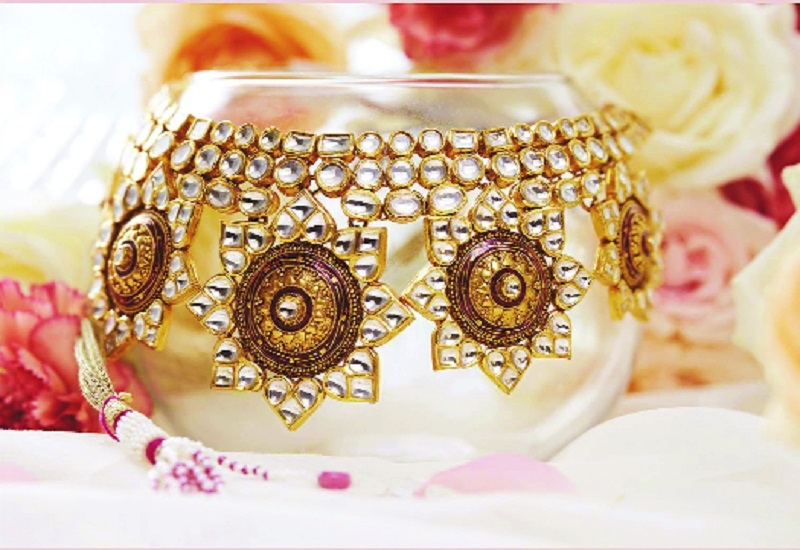 Business Bureau : Tanishq, India's most trusted jewellery brand, is bringing consumers the best offer ever which is sure to make the shopping experience much more exciting. Consumers can now avail discount up to 25 per cent on diamond jewellery value along with a 100 per cent value on exchange of their old gold jewellery. The offer is valid across all Tanishq stores in the country. Perfectly timed with the upcoming season, this biggest ever offer by India's most trusted jewellery brand.
Tanishq comes as a great news for the customers. The customer can now avail two offers at the same time, 25 per cent off on diamond jewellery value along with a 100 per cent exchange value on old gold jewellery. With all the latest collections from the house of Tanishq; Ahalya, Gulnaaz and Aveer, this would make best time to go for jewellery shopping. Tanishq, which bears the hallmark of Titan and the assurance of the Tata Group, has always been at the forefront of offering the purest jewellery.
The store houses the state–of–the–art karatmeter which guarantees the most accurate way of measuring the purity of gold. Tanishq offers jewellery in both gold and gem-set (22 and 18 karat gold) with over 5000 traditional, Western and fusion looks, informs a press release issued here. India's most-loved jewellery brand from the TATA Group, Tanishq has been synonymous with superior craftsmanship, exclusive designs and guaranteed product quality for over two decades.
It has built for itself the envious reputation of being the only jewellery brand in the country that strives to understand the Indian woman and provide her with jewellery that meets her traditional and contemporary aspirations and desires. Attesting to this commitment towards excellence, in 2017, Tanishq has been awarded the title of The Most Trusted Jewellery Brand in India by the Trust Research Advisory. Details can be had from Tanishq situated on Station Road - 7, King's Way Road, opposite SBI (Ph: 6659201-206) and Shraddhanand Peth Square, South Ambazari Road (Phone number: 6669300-33).