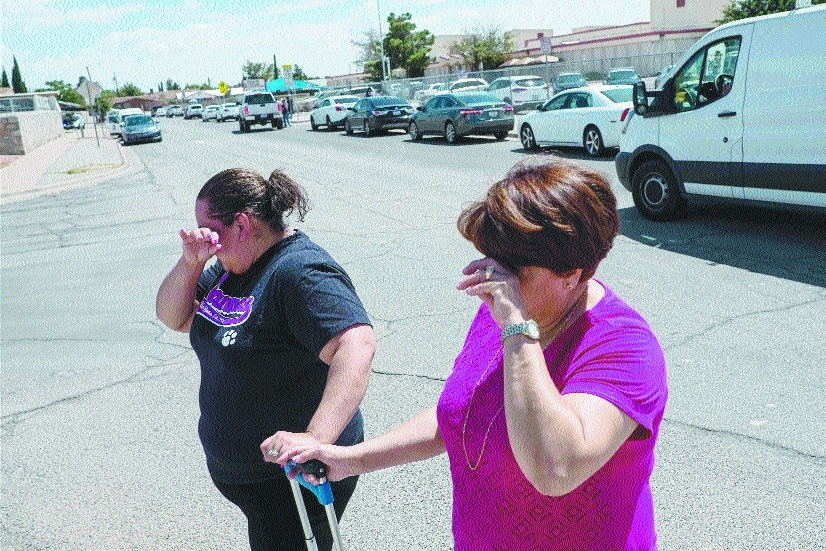 WASHINGTON/HOUSTON
AT LEAST 30 people were killed and several others injured in two separate mass shootings within 24 hours in the United States, the latest in a string of mass shootings in America. Ten people, including the shooter, were killed and at least 16 others injured on early Sunday in Dayton's Oregon district, a historic neighbourhood known for its nightclubs, bars, art galleries and shops.
"The shooter is deceased. There are 9 others also deceased. At least 16 others went to area hospitals with injuries," Dayton police said. The incident took place hours after a 21-year-old gunman armed with an assault rifle opened fire at a crowded Walmart store in the southern border town of El Paso in Texas, killing 20 people and wounding 26 others.
"The ages and genders of all these people injured and killed are numerous in the age groups," El Paso Police Chief Greg Allen said. "The situation, needless to say, is a horrific one." For several minutes on Saturday morning, the packed Walmart store, where shoppers were busy buying back to school stuff for their kids, filled with gun smoke and the echo of gunfire. Footage shot on mobiles appeared to show multiple bodies lying on the ground in the store's parking lot.