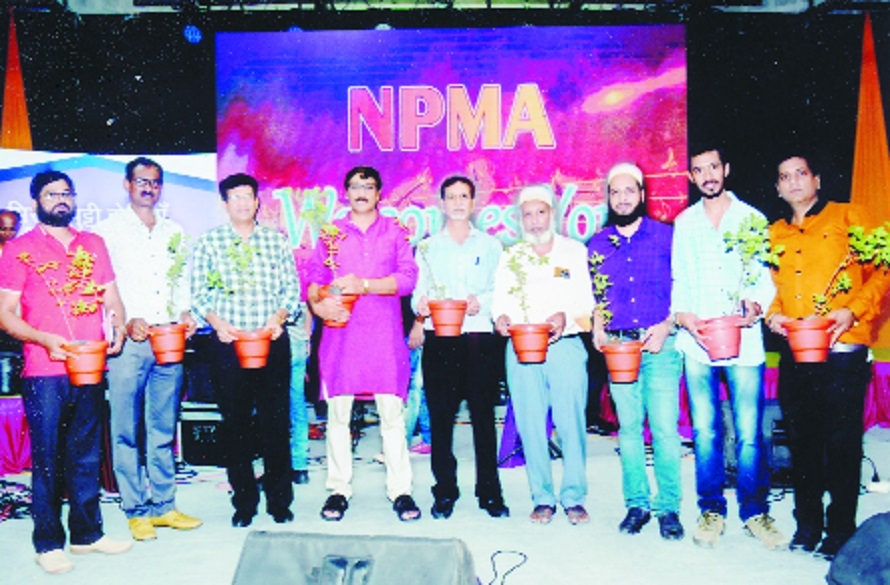 Business Bureau:
The general body meeting of Nagpur Paints Merchant's Association was organised recently. Atul Admane, President, Sunil Nagarkar, Past President, Moiz Hakimi, Vice-President, Deepak Dudani, Secretary, Shabbir Arviwala, Joint Secretary, Tayyab Bhai, Treasurer, Manoj Kumarley, Member Advisory Committee, Pankaj Poptani, Executive Member shared the dais. 'Code of Ethics' for the member was introduced which was read out by Pradeep Rukhiyana. Atul Admane in his presidential address appreciated the members for their support in all the activities of the Association.
He also briefed about the future activities. "It is the need of hour that all members should remain united and help each other," he said. Moiz Hakimi presented last years annual report while Tayyab Bhai presented financial report which was approved by all. The new members were welcomed by Deepak Dudane. Sunil Nagarkar put a proposal to increase the annual fees which was accepted by all. A musical show by Swar Madhura was arranged to make the evening memorable.
The show was sponsored by Me Putti. Atul Mishra, National Business of Me Putti was the chief gust of the musical show. He appreciated the efforts of the paint merchants and conveyed his best wishes. Rajendra Duragkar and team of Swar Madhura with their melodious songs made the event memorable for all. Pradeep Rukhiyana conducted the proceedings and proposed the vote of thanks.