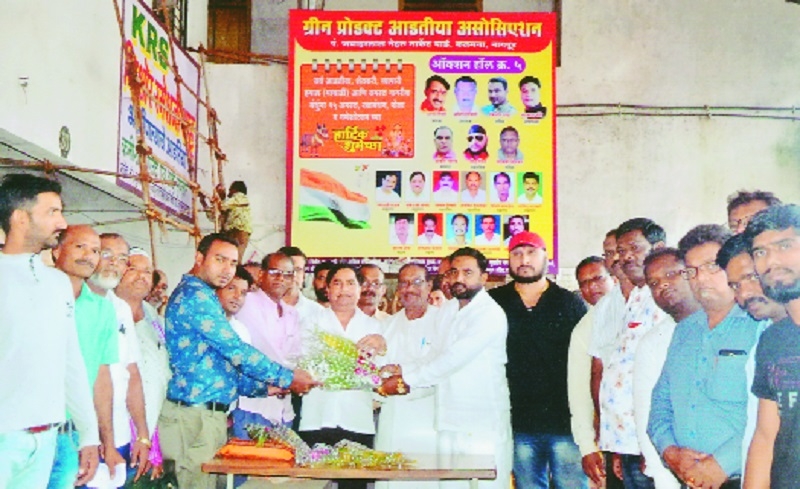 Business Bureau:
GREEN Product Adatiya Association has welcomed the shifting of vegetable market from Mahatma Phule Market (Cotton Market) to Agricultural Produce Market Committee (APMC) Kalamana. The Association in a press release said that according to the orders of State Government, from August 1, the vegetable market should be shifted to Kalamana Marketyard, Hall No 5.
Trading activities are in full swing. Ramesh Raut, Mukesh Bagade and Pandit Lokhande took initiative and started business at Kalamana. Farmers are also bringing their vegetable for sale at Kalamana in large numbers. Sharad Sarode, President of Green Product Adatiya Association said, "Farmers are bringing vegetables. Adatiyas too are happy as their produce are sold at faster pace.
The facilities are also good at the APMC Kalamana and soon all the remaining Adatiyas from Mahatma Phule Market will shift to Kalamana market." The Association has thanked the management of market. A special meeting was convened and the Association welcomed Pandit Lokhande, Abdul Rashid, Pradeep Pawnikar, Baba Bhai, and other Adatiyas coming from Mahatma Phule Market. Anil Tiwari, Vice-President, Kishore Shahu, Secretary, Nandu Dhore, Chandramani Borkar, Jagdish Deolkar, Harun Sheikh, Gopal Nipane, Vilas Gondane, Natthu Turak, Sonu Gour, Ravi Gour and others were present.