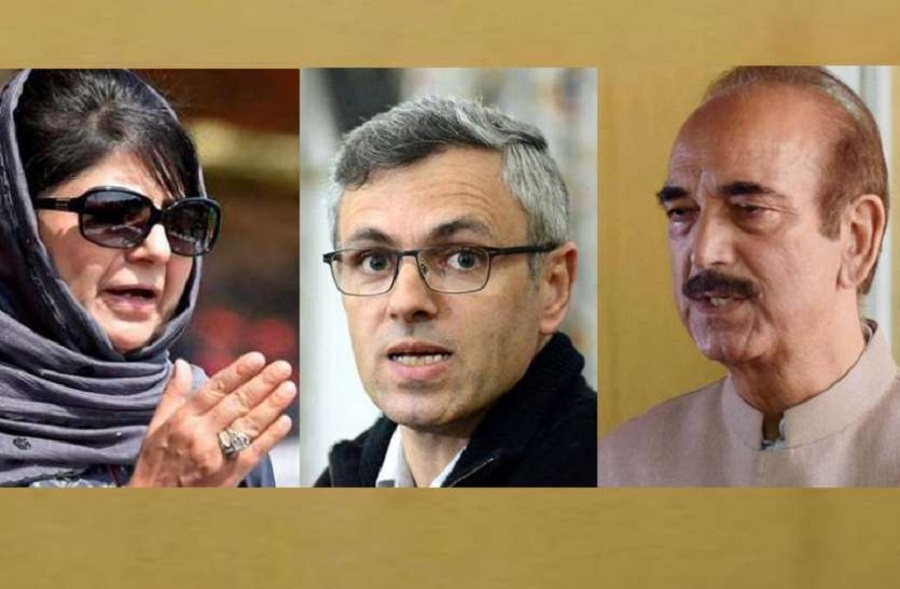 NEW DELHI:
FORMER Chief Ministers of Jammu and Kashmir Omar Abdullah and Mehbooba Mufti on Monday reacted angrily to the Centre scrapping Article 370 of the Constitution providing special status to the State and bifurcating it, saying the "disastrous" move may lead to "catastrophic consequences". Senior BJP leaders Arun Jaitley, Sushma Swaraj, Ram Madhav and several other BJP leaders, however, welcomed the Union government's decision calling it a "bold and historic" move towards national integration.
In sharp reactions, Congress leader Ghulam Nabi Azad alleged that the government has wiped out Jammu and Kashmir's identity while former Home Minister P Chidambaram termed the day as a "black day" in India's history.
Earlier, after a Cabinet meeting, Home Minister Amit Shah announced in Rajya Sabha government's decision to scrap Article 370 of the Constitution and said President Ram Nath Kovind has signed a notification to this effect. He also placed a proposal in the House to bifurcate the State into two Union Territories. According to the proposal, Jammu and Kashmir would be one Union Territory with Legislative Assembly and Ladakh would be another without Assembly.