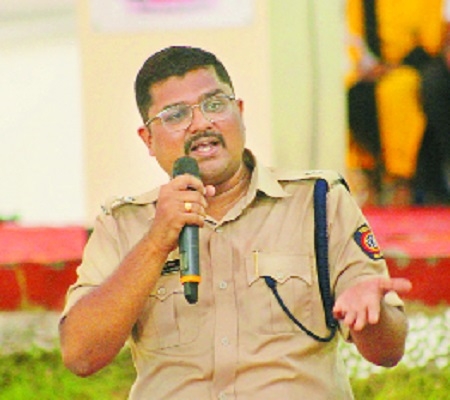 DCP Chinmay Pandit
Business Bureau:
Engineering is not just a course, but it is an attitude that one carries throughout the life. It helps one to tackle problem in an objective, result oriented manner. It teaches one's to face life in general, says DCP Chinmay Pandit. He was addressing the students of Shri Ramdeobaba College of Engineering & Management (RCOEM) during the induction programme recently. Pandit appealed students to strive hard to achieve goal with passion.
He further asserted that the precious four years of student's life must be utilized to lay foundation of career. He also asserted that students must identify their hobbies and shape their personalities. He explained how he became an engineer and his passion to serve the nation. He asked students to get motivated and work for the betterment of the society.
He appealed to the students to strictly follow traffic rules and spread awareness regarding traffic rules amongst society. "The traffic rules should be followed by not by compulsion but by considering as our responsibility," he said. He also appreciated initiatives taken by the college to make helmet compulsory and for spreading awareness on traffic rules. Govindlal Agarwal, General Secretary, welcomed Pandit. RCOEM conducts a week long induction programme for first year students every year.