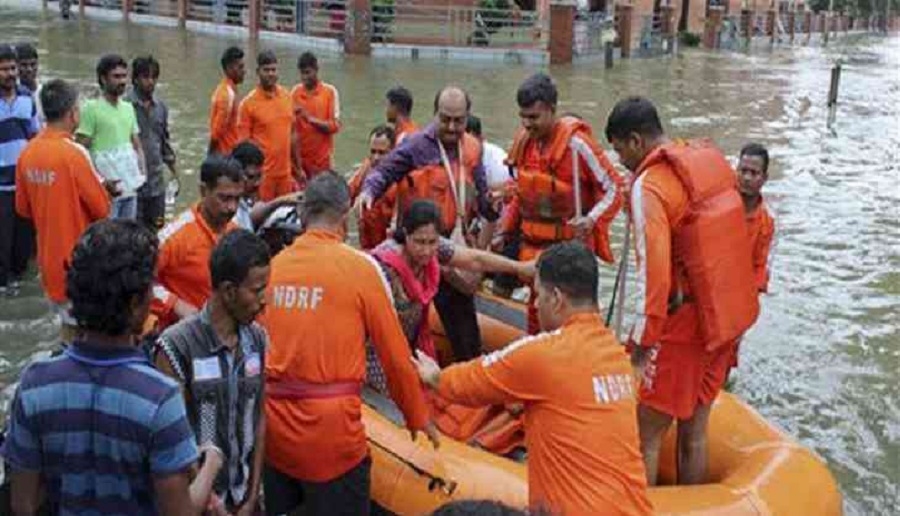 KOLHAPUR:
WITH the incessant rains causing floods in Sangli and Kolhapur in western Maharashtra, the Navy and Air Force were on Tuesday called in to help in the relief and rescue operations even as 50,000 people were evacuated in the two districts, officials said.
The national highway between Kolhapur and Belgaum in Karnataka was shut for vehicular traffic due to water-logging, Kolhapur Superintendent of Police Abhinav Deshmukh told PTI. Power supply to over 85,000 consumers in Kolhapur was suspended as a precautionary measure, an official from the Maharashtra State Electricity Distribution Company said.
Chief Minister Devendra Fadnavis said he has written to his Karnataka counterpart B S Yediyurappa, requesting him to increase the discharge of water from Almatti dam on Krishna river so as to ease the flood situation in Sangli.