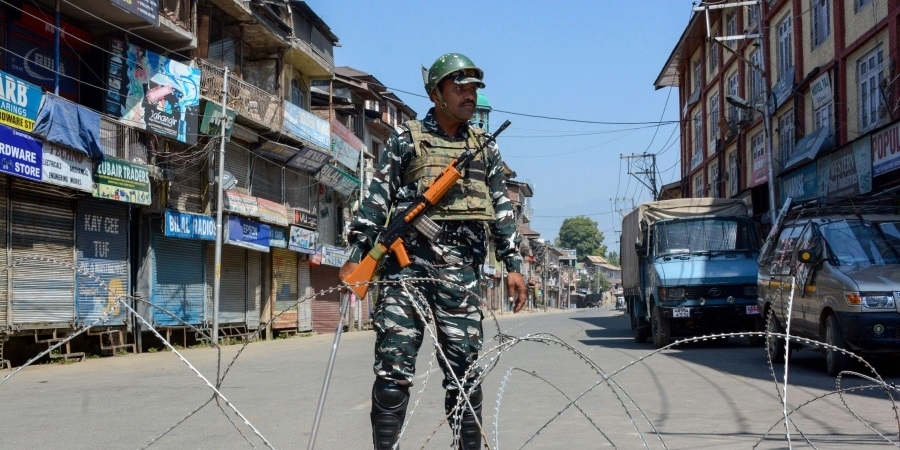 NEW DELHI :
India is expected to assert its well-articulated position that restrictions were imposed to save human lives and cite the record that not a single civilian has died there in the last one month in any police action
AFTER failing to garner support on Jammu and Kashmir from countries individually, Pakistan is now preparing to rake up the issue at the forum of United Nations, mainly with the agenda of internationalising the matter. Pakistan, which has become desperate ever since the Government of India abolished the special status of Jammu and Kashmir granted under Article 370 of the Constitution and bifurcated the state in August, is sending its Foreign Minister Shah Mehmood Qureshi to get the issue raised at the Geneva-based UN Human Rights Council (UNHRC).
The intent is to get the world human rights body to make some critical remarks against India by particularly citing the restrictions imposed in Jammu and Kashmir after the historic step with regard to it was taken through a Parliamentary process. India,obviously,hasprepared to foil Pakistan's designs. It has sent its expelled High CommissionertoPakistanAjay Bisaria and some other senior officials of the External Affairs Ministry to highlight that Pakistan is unnecessarily trying to rake up an internal matter of India at an international forum.
India is expected to assert its well-articulated position that restrictions were imposed to save human lives and cite the record that not a single civilian has died there in thelastonemonthinanypolice action. Indiaisalsolikelytohighlight how cross-border terrorism sponsored and nurtured by Pakistanhascausedbloodshed andhampereddevelopmentin Jammu and Kashmir. Aftertheabolitionofthespecial status of Jammu and Kashmir, India has launched a diplomaticblitzkrieg,tellingthe major powers of the world as well as other nations about the rationale behind the decision. development here.
BJP CONFIDENT OF INDIA'S WIN AT UNHRC ON J&K: AS India faces the litmus test over Jammu and Kashmir at the UN Human Rights Council (UNHRC),therulingBJP is confident that the global body will appreciate India's position against Pakistan's canards.
Taking J&K issue to UNHRC shows Pak's bankruptcy: Harish Salve
NEW DELHI :
RAISING the bogey of alleged Human Rights violations in Kashmir will expose Pakistan's phoney concerns for the cause, said Harish Salve, former Solicitor General of India, who successfully pleaded the case of Kulbhushan Jadhav at the International Court of Justice recently. "The safety and security of its people is the responsibility of every constitutional Government, and Pakistan's frustration at its inability to foment violence in Kashmirexpressedasa phoney concernforhumanrights,"said Salve in an email response to IANS. His response came when asked to comment on the likelihoodof Pakistan moving a resolution at UNHRC alleging human rights violations in Kashmir.
The UNHRC session is slated to begin from Monday. Salve said he is hopeful that Pakistan is treated with contempt by the global community, whichitdeserves foracts like 26/11. "Raising this issue before the internationalcommunityshows Pakistan's political bankruptcy and an attempt from diverting publicattentionfromtheirmost prolific global export -- terrorism," Salve said, adding that Pakistan cannot alienate itself from terrorism. Salve's international experience comes handy, as he countered the Pakistani lawyers' tirade attempting to malign the image of India at an international judicial forum. Salve built astrongargument to defend Kulbhushan Jadhav and satisfied 15 judges of the 16-judgebench,havinga range of international experience, to prevent Pakistan from executing Jadhav.
It is likely Pakistan will conduct litmus test of its capacity to hold an international audience before it begins to internationaliseKashmiratUNHRC, by calling for an urgent debate or resolution at this human rights forum.