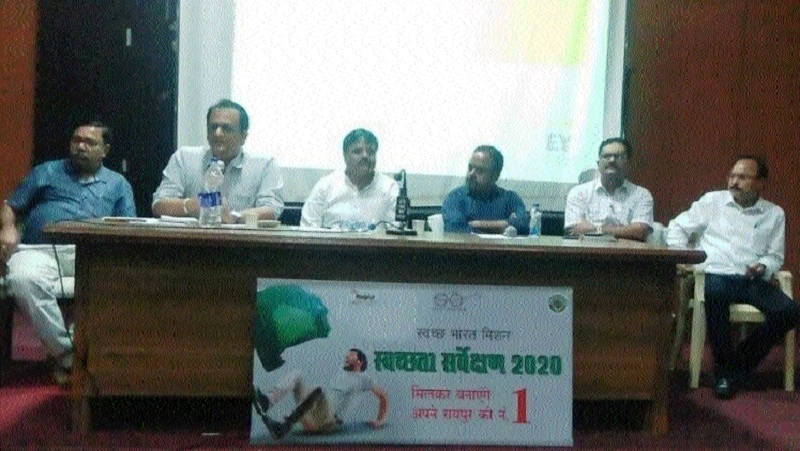 Staff Reporter :
RAIPUR
THE Raipur Municipal Corporation (RMC) has started preparation for the Sanitation Survey as the RMC officials, Corporators and Mayor took oath to sanitise the city. A pledge to keep Raipur clean and green with the participation of all so as to give a new identity to Raipur was taken by the Corporators and officials. Mayor Pramod Dubey asked the zone Commissioners, Zone Health Officers, and several Social Organisations to put in concerted and planned efforts.
RMC Commissioner Shiv Anant Tayal asked all the officials to work with dedication and rope in youths and children. Many Social and Non-Government Organisations (NGOs) were also invited in the workshop. RMC will also be taking the assistance of self-help groups. RMC and RSCL will also felicitate the NGOs, Sanitation workers and other organisations which will be taking part in the campaign. Anti-plastic bag activist Shubhangi Apte and Green Army member Mohan Valyani also attended the workshop.
The Mayor said that Raipur is counted among top seven most livable cities in India due to the concerted efforts of the people. This is a great opportunity to get Raipur excellent position in the sanitation survey. Tayal asked officials to start documentation of all the activities and sanitation related provisions. Their target will be to connect every citizen of Raipur through street plays and other awareness event.