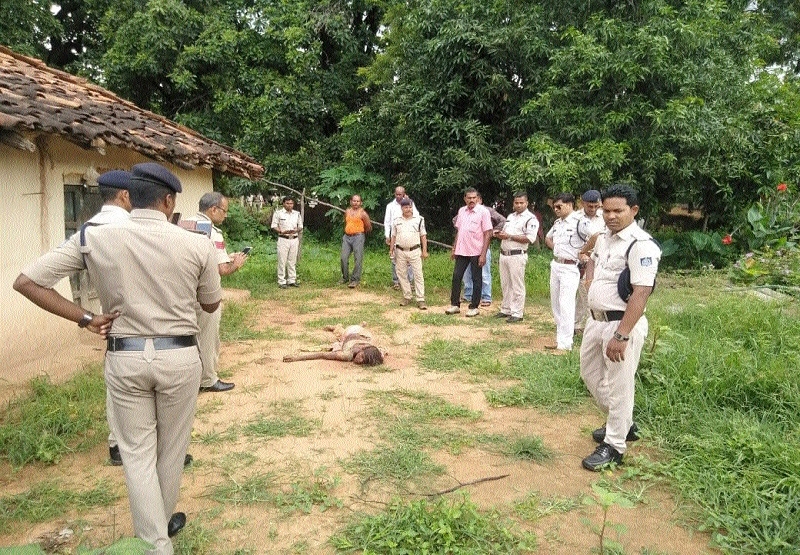 Our Correspondent :
Singrauli The accused in the case of murder of a woman on the doubt of superstitious practices surrendered before the police at Sarai police station. The accused has been identified as Banslal Singh Gond, a resident of Barka village in Kathdaha. SHO of Sarai police station, Anoop Singh Thakur informed that a woman, Bitti alias Dahiya Gond (50), wife of Baijnath Singh Gond, a resident of Barka village in Kathdaha, was killed by an unidentified person. Learning about the incident, police team reached the spot and found that the woman was brutally killed with sharp-edged weapon.
Police started investigation into the case with the help of FSL team. Body was sent for post-mortem after conducting Panchnama. Sarai police registered a case under Section 302 and 34 of the IPC and started investigation to identify and apprehend the accused. Meanwhile, a man, Bansilal Singh Gond, brother-in-law of deceased Bitti Gond, reached at the police station and confessed to the murder of Bitti Gond. In further investigation, police learnt that son of Bansilal Gond died after illness.
Bansilal held doubt that his son was dead due to superstitious practices of Bitti Gond. He decided to take revenge of death of his son and killed Bitti Bai with an axe. On his identification, police have seized the axe used in killing of woman while further investigations are underway.