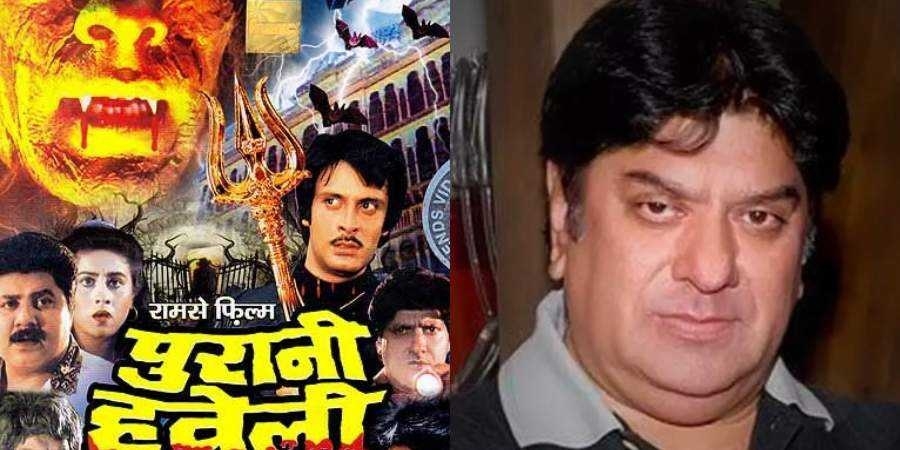 MUMBAI :
SHYAM Ramsay, one of the seven Ramsay Brothers known for cult horror films such as "Puraani Haveli" and "Tahkhaana", died in a hospital here on Wednesday, his family said. He was 67. Shyam Ramsay died of pneumonia on Wednesday morning at a city-based hospital. "He was hospitalised two-three days ago as he was not feeling well. He passed away in the hospital due to pneumonia at around 5 am today," a relative told PTI. The origins of the horror empire set up by the band of brothers can be traced back to a modest radio shop in Karachi in undivided India.
The shop's proprietor, Fatehchand U Ramsinghani, had relocated to Mumbai after the Partition and decided to get into the business of film production. It was Ramsinghani who adopted the last name Ramsay and went on to make films such as "Shaheed-E-Azam Bhagat Singh" (1954) and "Rustom Sohrab" (1963), which featured screen icons Prithviraj Kapoor and Suraiya. The films worked like magic on the box office and Ramsinghani pulled all seven of his sons -- Kumar, Tulsi, Shyam, Keshu, Kiran, Ganguly and Arjun -- one-by-one into filmmaking and Ramsay Brothers were born.
"Do Gaz Zameen Ke Neeche", a 1972 horror film became a great starting point for both brothers and the Indian horror film industry. Ramsay Brothers became synonymous with the genre and went on to make a string of B-grade films in the decade of 1970s and 1980s, featuring zombies, vampires, werewolves, reanimated corpses and snowmen. The films were widely popular for their unique mix of horror and erotica. Shyam Ramsay, who was considered the brain behind the group, directed films such as "Darwaza", "Purana Mandir" and "Veerana". Towards the end of '80s, he started focusing on television programming with the advent of private channels. Shyam Ramsay made the country's first horror series "The Zee Horror Show", that went on to become a hit.