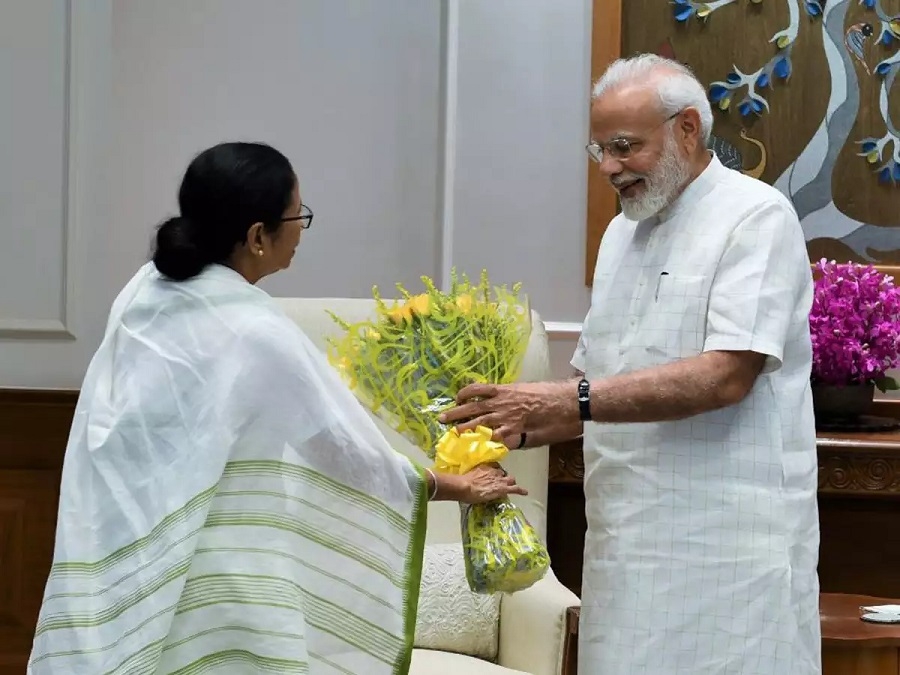 NEW DELHI :
WEST Bengal Chief Minister Mamata Banerjee met Prime Minister Narendra Modi on Wednesday but the NRC process did not figure during their discussion which was mostly on developmental issues. She also raised the issue of the State's renaming and invited Modi to Bengal.
The Trinamool Congress chief, who is opposed to implementation of a National Register of Citizens (NRC) in her State, later said there was no provision of this process of preparing a list of genuine citizens being extended to West Bengal.
The meeting at the Prime Minister's residence lasted for about half an hour. Banerjee said the discussion was not political but focused on developmental issues of the State. Banerjee also said she raised the issue of renaming West Bengal and added that Modi was not averse to the idea. Banerjee has also invited Modi after Navaratra and Durga Puja to inaugurate Deocha Pachami, the second largest coal block in the world which will see an investment of Rs 12,000 crore.