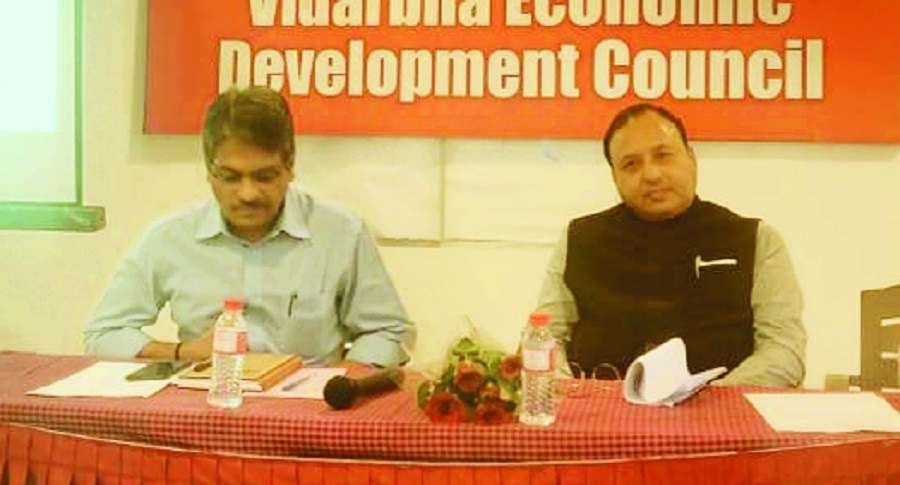 Business Bureau :
Dr Anil Sharma, Director, Green Heaven Institute of Management and Research, Nagpur said, "Tourism in our country is not new, we had a monopoly on tourism in the olden days too in areas like education, culture, civilization, nature and so on. But now, there's more out-bound than in-bound tourism." Dr. Sharma was giving presentation on Central Government's projects and schemes at a programme organised by VED. He made several suggestions on tourism promotion and strategies. He said, "India is 12th ranking in nature tourism and despite good natural resources, 58th in competitiveness."
He said, tourism contributes 6.4 per cent to the GDP and 7.7 per cent to employment, but remained neglected in the election manifestos since 35 years. "A change is needed and if done at proper time, it will give boost to tourism," he noted. He said, everything cannot be done by the Government. Private parties should join Government. Government should give them incentives. "The main area we lack in is the need for marketing. For this, India could declare 2020-2021 as 'Visit India' year and reduce aviation costs. Do rural tourism which will give farmers an added income," he suggested. He said, travel agents in India don't get any remuneration but in other countries they get 5-9 per cent. Speaking of the promotional strategies of other states, Dr Sharma said, Madhya Pradesh is concentrating on tourism. Its budget on tourism is more than thrice the amount of Maharashtra.
He said, the State has signed MoU with Thomas Cook for training and awards. There are also intra-state awards too which act as good incentives for tourism promotion. He said, when Uttar Pradesh can organise the Kumbh Mela on a grand scale then why Maharashtra Government is not working for Kumbh Mela in Nasik. MTDC is making headways in some areas. While Mahabaleshwar and Chikhaldara are at the same height from sea level. As compared to Chikhaldara, Mahabaleshwar has become a great attraction for tourists, Government should also develop Chikhaldara on the same lines.
"Nagpur can be developed for mine tourism," he said. Shivkumar, President of Vidarbha Economic Development Council (VED) in his welcome remarks said, "Tourism has a potential to generate more employment. State Government has to focus on it particularly on Vidarbha." Atul Tajpuriya, Joint Secretary of VED introduced the guest. Dr Anil Sharma has made outstanding contribution in the fields of education, human rights, environment, blood donation, wildlife, sports, culture, working for the blind and orphans. He has done doctorate from Rashtrasant Tukadoji Maharaj Nagpur University in June 2018. His subject was 'An analytical study of marketing strategies employed by MTDC for Vidarbha region.' He has authored a book 'India and Global Tourism Changing Perspective.' Varun Vijaywargi, Joint Secretary proposed the vote of thanks. Prominently present were VED members Govind Daga, Rahul Upganlawar, Pradeep Maheshwari, P. Mahajan, Navin Malewar, Dinesh Naidu, Jagmohan Sethi, Navin Mithal, Ajay B. Singh and others.