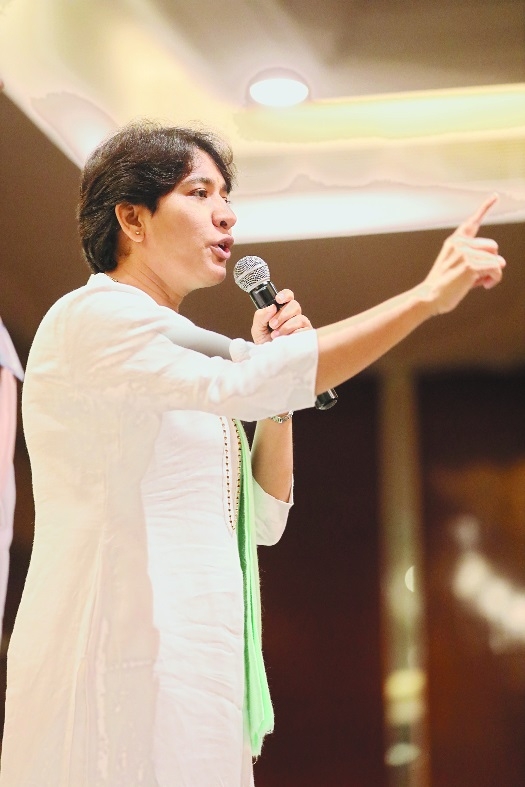 Business Bureau :
ALLEN Career Institute apart from preparing students for Engineering and Medical entrance is also imparting them good motivation so that they remain mentally strong. Allen wants its students to be mentally strong and live a good and discipline life. A special training in this regard was conducted recently at Hotel Centre Point. Yog Guru Chotte Guru Maa of Nirvana Naturopathy and Resort Life Care and Peace Centre, Nasik trained the students. She was welcomed by Ashutosh Hisariya, Nagpur Centre Head. In her address Guru Maa said, "Girl students are more stronger but they have to be reminded about it always." She said that the girls looks weaker physically than boys but they are mentally more strong. "Girls if they do any work with full confidence, they are bound to succeed.
They must bring out their internal strength and work with it ," Guru Maa said. She also pointed out that mobile phones have become one of the biggest enemy of people and are spoiling interpersonal relationship between the family. She stressed on the need to preserve culture and ethical values. "Our young generation should remember difference between Western culture and our culture.
We are going away from our culture. Women should be respected in the society. It is the duty of parents and teacher to teach cultural and ethical values among the children which will bring out a strong nation" She said. She said, "Students should have discipline life style. Education is like a ocean where students have to just swim. For this, there should be regular time to get up, attend classes regularly and daily do jogging for two hours," she said.