NEW DELHI
AROUND 10 crore toilets have been built under the Swachh Bharat Mission, and with this there has been a change in the attitude of 55 crore people who have ceased the practise of defecating in open, President Ram Nath Kovind said on Friday.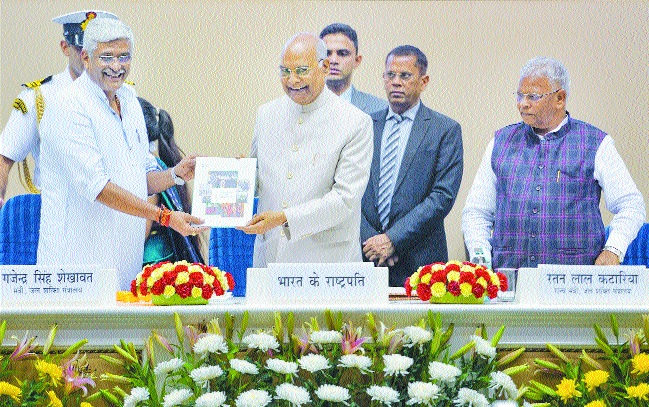 President Ram Nath Kovind being presented with the first copy of 'The Swachh Bharat Mission Grameen' by Union Minister Gajendra Singh Shekhawat during the 'Swachhata Mahotsava', in New Delhi on Friday. Also seen is (R) MoS Jal Shakti Ratan Lal Kataria.(PTI)
Recalling the Mahatma Gandhi International Sanitation Convention held in 2018, he said several countries want to learn from the success achieved by India under the Swachh Bharat Mission. "We must share our experience with them. Seventy countries participated in it and countries became curious about the mission," Kovind said. He also gave awards to people who have done significant work in this field.