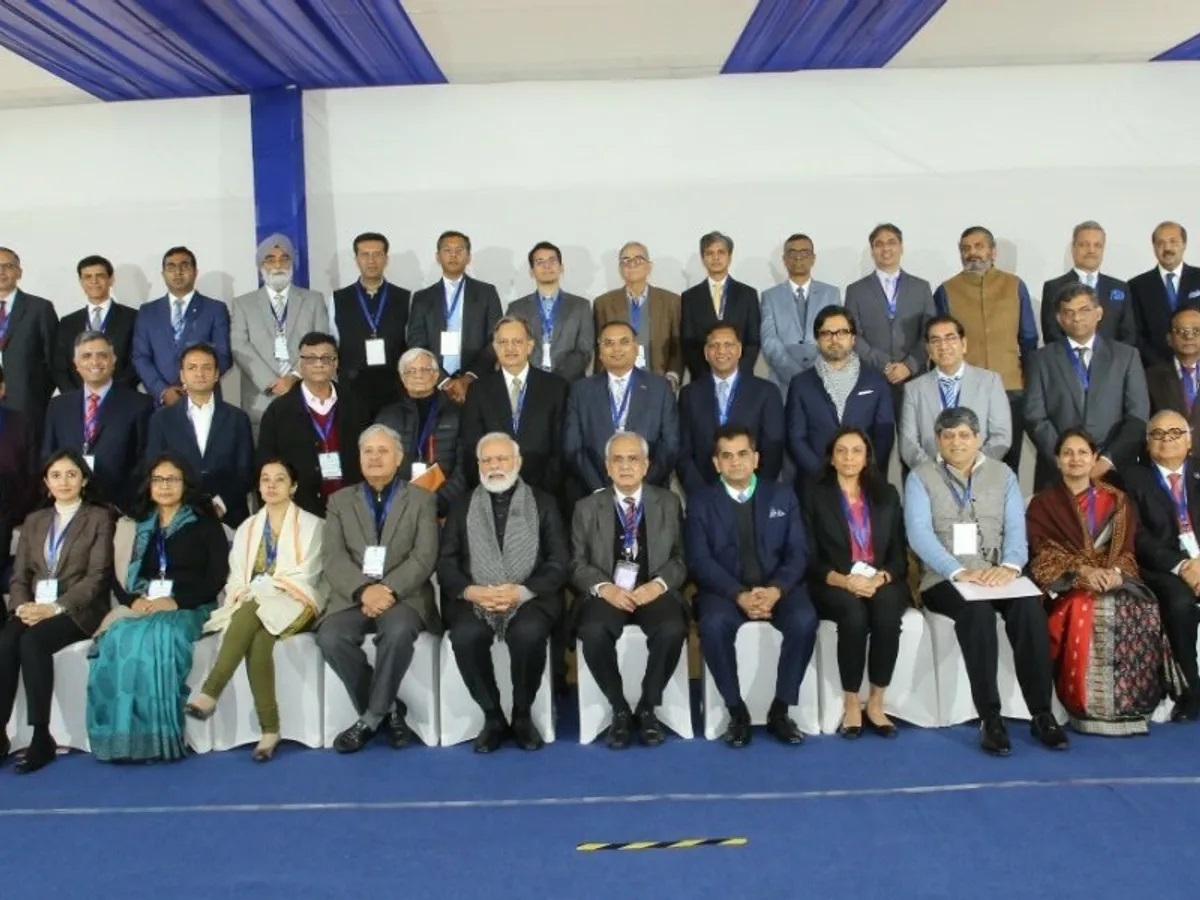 NEW DELHI :
UNFAZED by projections of GDP growth slowing to an 11-year low in the current fiscal, Prime Minister Narendra Modi on Thursday said that fundamentals of the Indian economy are strong and it has the capacity to bounce back. Modi, who seems to have taken charge of the efforts to revive the economy, has over the past few days held as many as 12 brainstorming meetings with different stakeholders over various issues affecting the economy and to thrash out appropriate policy interventions in the upcoming Budget. On Thursday, he met economists, private equity and venture capitalists, business leaders and agri experts at Niti Aayog and called for focussed efforts from all stakeholders to achieve the target of nearly doubling the size of the Indian economy to USD 5 trillion by 2024.
"We must all work together and start to think like a nation," an official press statement quoted him as saying at the meeting. Modi has been devoting a considerable amount of time in personally overseeing the policy matrix aimed at engineering a quick turnaround of the Indian economy, which is estimated to grow at 5 per cent in 2019-20, significantly lower than 6.8 per cent growth rate last fiscal and the lowest pace of GDP growth for a full financial year since the global financial crisis in 2008-09.
At the pre-Budget meeting at Niti Aayog, Modi called for a focussed effort from all stakeholders in order to achieve the target of USD 5 trillion economy, the statement said. The Prime Minister said that he was happy that the two-hour open discussion has brought to the forefront the experience of people on the ground and those working in their respective fields.
Budget will be pro-people: BJP
NEW DELHI :
TOP Bharatiya Janata Party leaders on Thursday expressed confidence that a "pro-people" Union Budget will be presented on February 1, as Finance Minister Nirmala Sitharaman held pre-Budget consultation with party functionaries. She held four rounds of meetings with BJP leaders at the party headquarters here, taking feedback for Budget. BJP working President J P Nadda, General Secretaries B L Santhosh, Bhupender Yadav and Arun Singh were among those who attended the meeting. "The Finance Minister met various sections of the party for consultation. We are confident that a pro-people Budget will be presented," Arun Singh said. The BJP has been holding a series of meetings with various stake holders, including business leaders, farmer bodies and trade unions, as part of its pre-Budget dialogue, party spokesperson Gopal Krishna Agarwal said.