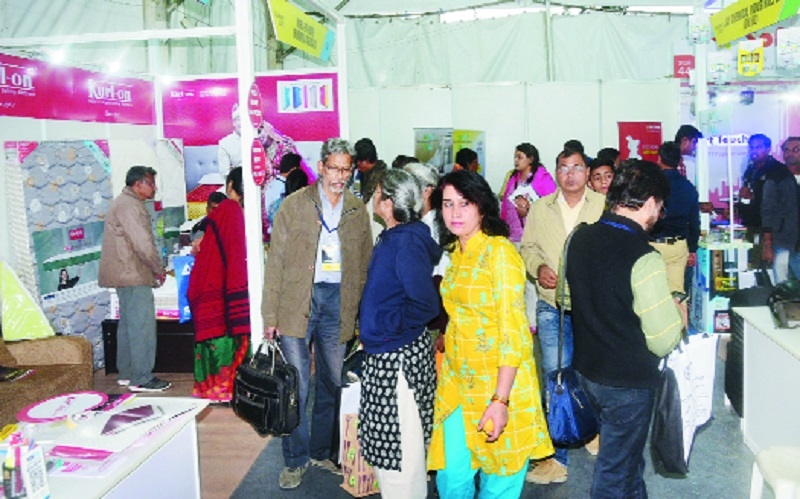 Business Bureau :
RACHANA 2020 — an exposition of building and interior designing materials, home and office automation system, building services and construction equipment is getting a massive response from the patrons. Rachana 2020 exposition is being organised by The Indian Institute of Architects (IIA), Nagpur Centre (Maharashtra Chapter) from January 10 to 13 at Ladies Club Ground, Civil Lines. The timings are from 11 am to 9 pm.
There is free entry and parking facility for the visitors. Rachana 2020 is showcasing the best high quality products and fresh new designs to decorate ones home or office all under one roof. Rachana 2020 is also organising seminars and workshops to upgrade the knowledge of students and professionals. Manoj Mundhada is presenting a workshop on January 11 and 12 on the topic 'Wood Joinery' from 11 am to 4.30 pm. Bhavik Mehta will be presenting a seminar on the topic 'Art of selling and customer centricity' from 11 am to 12.30 pm. Ar Ajay Thomare will be presenting a seminar on 'Reflection of festivals into habitat' from 6.30 pm to 9 pm.
On January 13, Rajendra Uchake will be presenting a seminar on 'Nation Building Code 2016: The life safety aspect' from 6.30 pm to 7.30 pm. IIA organised the National Awards for Excellence in Architecture in 2019. There were more than 550 entries and about 83 entries were shortlisted in various categories. Rachana is showcasing the shortlisted projects of architects which are some of India's best projects in housing, commercial, industrial, malls, public buildings etc. The organisers have appealed to the visitors to avail this opportunity to witness selected works of architects from all over India.