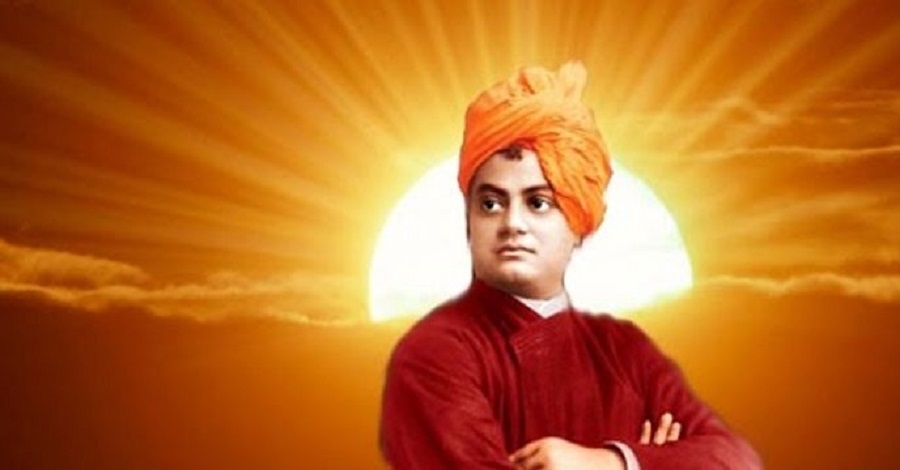 By Vijay Phanshikar :

HE HAD a simple desire -- to have a band of young people with muscles of steel and minds with strength to transform the country into the mighty Indian nation. As we celebrate the birth anniversary of Swami Vivekananda, this wish of the great monk comes up from the depths of memory bank to remind us of our basic duty and loyalty to his vision of building a great nation on the shoulders of young people with muscles of steel and mind with strength of character.
And this makes it imperative for us -- all of us, young and not-so-young -- to think if we are loyal to that dream and trying to make sensible efforts to transform our individual lives into ones of strength. When he stood on the stage of the Parliament of World's Religions in Chicago on September 11, 1893, Swami Vivekananda stood as the most credible representative of India and her great ancient culture. He was treated as an embodiment of the power of youth -- as he was just 30 years old -- of India.
His face was lit up with the spiritual and moral force he represented, his eyes shone with a calm energy that was hard to define, and his voice symbolised the signature of the firm faith he had in the Vedantic wisdom that could transform the world from a place sodden with negative energy to a place sublime with the divine energy. Today is the day to remind ourselves of that great man who saw a vision of India -- and also the world -- that would be transformed into a great global force riding on the shoulders of youth power. And what kind of young generation did he imagine? He wished the youth of India to be strong in body and mind and soul with well-rounded personalities and willing to take on and take up any challenge before humanity. LET us take a look at our present young generations and wonder if we, as a society, are doing anything tangible, credible, creditable to build youngsters into a potent force.
True, we do have a terrific demographic dividend, as Prime Minister Mr. Narendra Modi often stresses, in the form of our cumulative number and also in the form of nearly 75% Indians being less than forty years of age. But are we really making the best use of this force? Are we really, really directing out youths to realise their true potential? Have we really, really examined how our youngsters are treating themselves? Have we ever wondered whether our youngsters ever think of Swami Vivekananda as a practical and practicable model to emulate? True we do talk bombastic words all the time. But are those honest expressions of our intent? These are the questions that we need to ask ourselves as we "celebrate" Swami Vivekananda's birth anniversary.