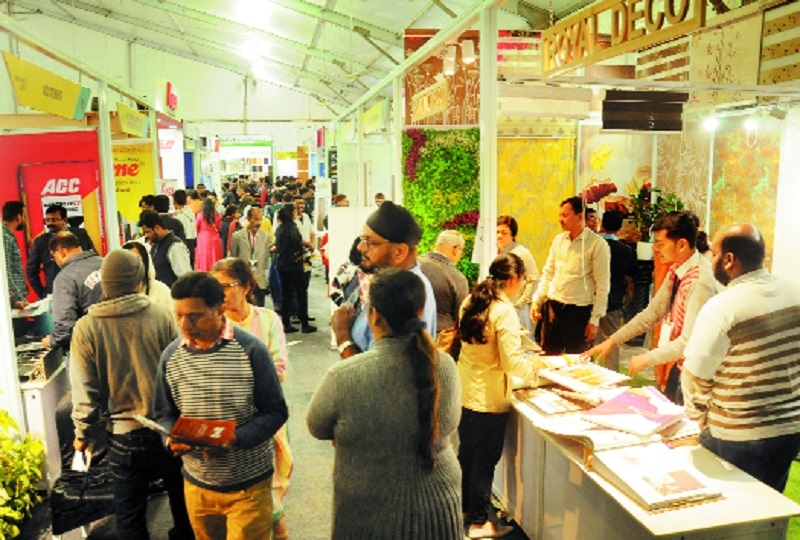 Business Bureau :
World renowned architect Habeeb Khan, President of Council of Architecture, India to visit Rachana 2020 on Monday
ONE of the most exciting trade fairs -- RACHANA 2020 -- an exposition of building and interior designing materials, home and office automation system, building services and construction equipment is getting an overwhelming response from the people will be concluding today. Rachana 2020 is being organised by The Indian Institute of Architects (IIA), Nagpur Centre (Maharashtra Chapter) from January 10 to 13 at Ladies Club Lawn, Civil Lines. The timings are from 11 am to 9 pm. There is free entry and parking facility for the visitors. On Sunday, the expo witnessed hectic activity with large number of people visiting the venue and appreciating the high end product range.
The Executive Committee of IIA, Nagpur Centre will be organising the valedictory function on Monday at 5 pm. For this function, they have invited world renowned architect Habeeb Khan, President of Council of Architecture, India to grace the occasion.
Apart from this, the institute has also decided to award 1st, 2nd, 3rd, and two consolation prizes to the people who are going to have the best design, best arrangement, presentation and well-managed stalls on all the days of the exhibition. The institute has appointed a jury consisting of architects, interior designers, engineers, structural engineers, builders and developers and other professionals to evaluate each stall and give their feedback. All the five awards will be distributed by Habeeb Khan. Also, Certificate of Participation will be given to each and every participant/exhibitor.