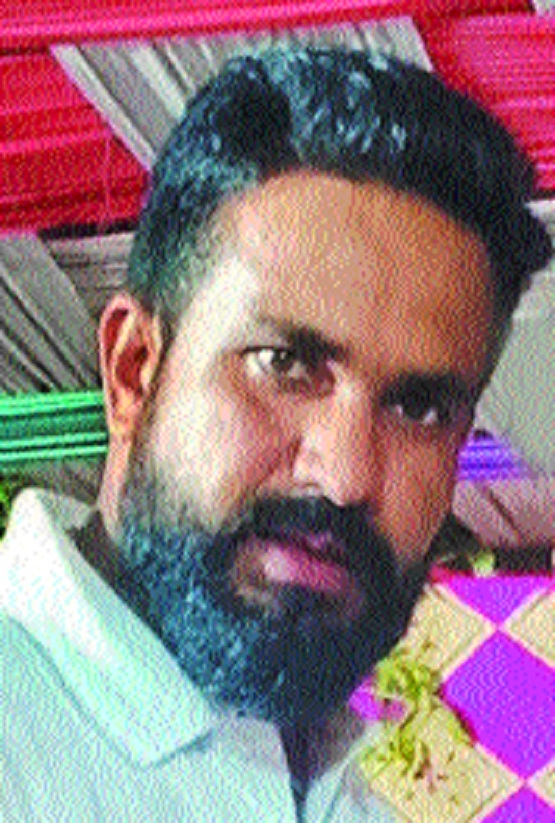 Staff Reporter :
Saoner police have arrested gym trainer Narendra Singh in the sensational murder case of another gym trainer Angad Singh over long-standing business rivalry on Sunday night. Soon after brutally killing Angad Singh (38), the accused was hiding in the town, police said. He was arrested late Sunday night. The police have produced the accused in the court and obtained his five-days police custody. "It was pre-planned murder by the accused and his accomplices," said a police official.
The official said that Angad was running a gym where Narendra was working as trainer eight years ago. After leaving the job, Narendra was working with another gym in the town. Last year, Angad had organised a bodybuilding competition in which a brawl was broke out between the duo after youths from Narendra's gym participated in the competition. On Sunday, the duo decided to meet near Nagoba temple to resolve the enmity. Anagad and Narendra arrived at the spot with their supporters.
During the discussion, both groups clashed with each other and Narendra attacked Angad Singh with a sharp-weapon. He stabbed him several times on head and chest with the weapon and left the spot when Angad collapsed on the ground in pool of blood. As per the CCTV footage, Narendra was seen threatening Angad's supporters with the weapon so that they could not rush profusely bleeding Angad to hospital. There were three to four men in support of Narendra when he was brutally stabbing him near a car. When Narendra left the spot with his supporter, Angad was admitted to hospital where he succumbed to the injuries. Saoner police have arrested the accused and obtained his five day police custody. An offence under Section 302 and 34 of Indian Penal Code was registered by the police. The cops have launched hunt for other accused involved in the crime.