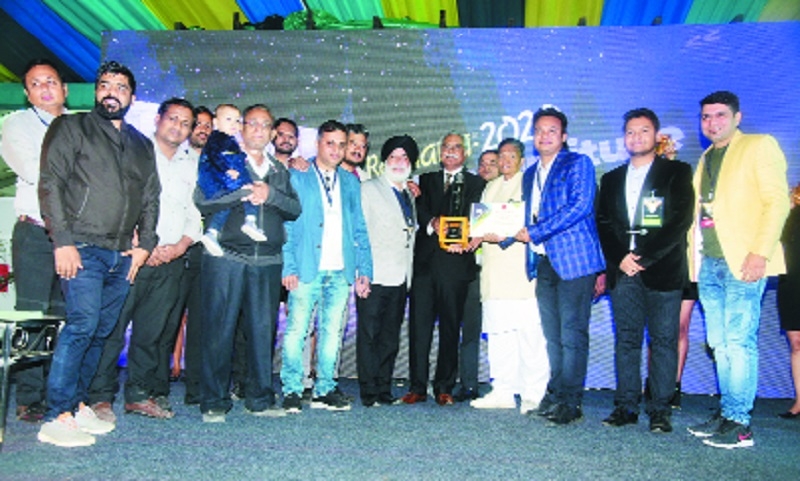 Business Bureau :
RACHANA 2020, an exposition of building and interior designing materials, home and office automation system, building services and construction equipment which received a huge response from the people concluded on Monday. Rachana 2020 was organised by The Indian Institute of Architects (IIA), Nagpur Centre (Maharashtra Chapter) from January 10 to 13 at Ladies Club Lawn, Civil Lines.
The Executive Committee of IIA, Nagpur Centre organised the valedictory function on Monday at 5 pm. For this programme, they had invited world renowned architect Habeeb Khan, President of Council of Architecture, India. On the occasion, the institute announced the first, second and third stall winners and two consolation prizes to the people who were adjudged to have the best design, best arrangement, presentation and well-managed stalls during the exhibition.
The winners of Rachana 2020 Best Stall Awards first prize went to Hari Om's Granite World, second prize Shree Shyam Ceramics and third prize to Wood World. The first consolation prize was bagged by Elegance Furniture and second consolation prize by Universal Design Studio. The Special Mention Award was given to Akvins Green Zone India Pvt Ltd and the Jury's Appreciation Award was given to My Home Decor. Also, Certificate of Participation was given to each and every participant/exhibitor. All the awards were distributed by architecture Habeeb Khan.