Social work intervention, amendment in law can change fate of delinquent juvenile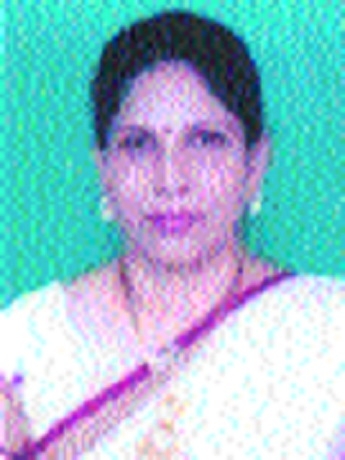 Sangita T Pathrabe
By Ajay Mardikar :
Major changes are required to be made in the functioning and infrastructure of Children Homes, governed by Juvenile Justice (Care and Protection) Act. The changes suggested in a doctoral research is aimed at proper rehabilitation of the children in conflict with the law, who have been admitted to these reformation homes. Sangita T Pathrabe (Mele) has been awarded PhD in Social Work by Rashtrasant Tukadoji Maharaj Nagpur University recently.
The subject of her research was 'A study on the impact of Government rehabilitation measures and social work intervention under the Juvenile Justice (Care and protection) Act 2000, in solving problems of Children Home beneficiaries', carried out under the guidance of Dr Nandashri Bhure of Purushottam Thote College of Social Work, Nagpur. Dr Pathrabe is working as Assistant Professor with Kumbhalkar Social Work Evening College, Nagpur. Besides making suggestions on steps to be taken for rehabilitation of the children in Children Homes, Dr Pathrabe has also made suggestions for proper functioning of these Homes, both Government and those conducted by non-Government organisations.
Many of these private institutions are being conducted without Government grants and lack facilities. It has also been pointed out that some of these organisations display fake names of children and employees to fulfill the norms. Dr Pathrabe has made suggestions to amend the JJ Act and Child Policy, if required to ensure proper functioning of reformation homes and rehabilitation of the children admitted. This include imparting vocational training and reservation or preference in Government jobs; counselling through experts social workers and designing portal providing information about all the children and also Government schemes for their rehabilitation.
It has also been observed that a vast majority of these children are from social and economically deprived sections of the society. besides vocational training they also need training in life skills, so that the possibility of their turning to criminal activities again is eliminated. The research has paved way for further investigation for rehabilitation of children in the reformation homes. Their success stories can also be projected to generate awareness in the society. Social work intervention in the field can help in bringing about the desired change.
Recommendations
The children should be trained in self defense.
They should not be referred to private organisations, when vacancies are available in Government homes.
Biometric systems should be installed to control fake admission shown on the register of non-aided institutions.
Telephone and complaint box should be installed in every Children Home.
Sharing of problems among children should be encouraged to relieve them of stress. Employees should handle the issues with positive approach.
Surprise visits by Child Welfare Committee should be held. Suggestions for upgradation may be made.
Separate doctors - male and female should be appointed for treatment and counselling, including sex education and de-addiction.
Sanitary napkin vending machines should be installed.
Efforts should be made to arrange visits of children in conflict with law, to amusement parks, gardens, adventure sites to relieve them from stress.
Aadhar Card and/ or Identity Cards for orphaned children should be made.
Appointment letters to employees of private institutions should be issued by Social Welfare Department and minimum wages be ensured.
A portal with information about all the institutions should be designed. Juvenile Justice Board and Special Courts should be strengthened.
Skill development and vocational training to the children should be imparted for their rehabilitation.
Making of documentaries and films on the issues should be encouraged.