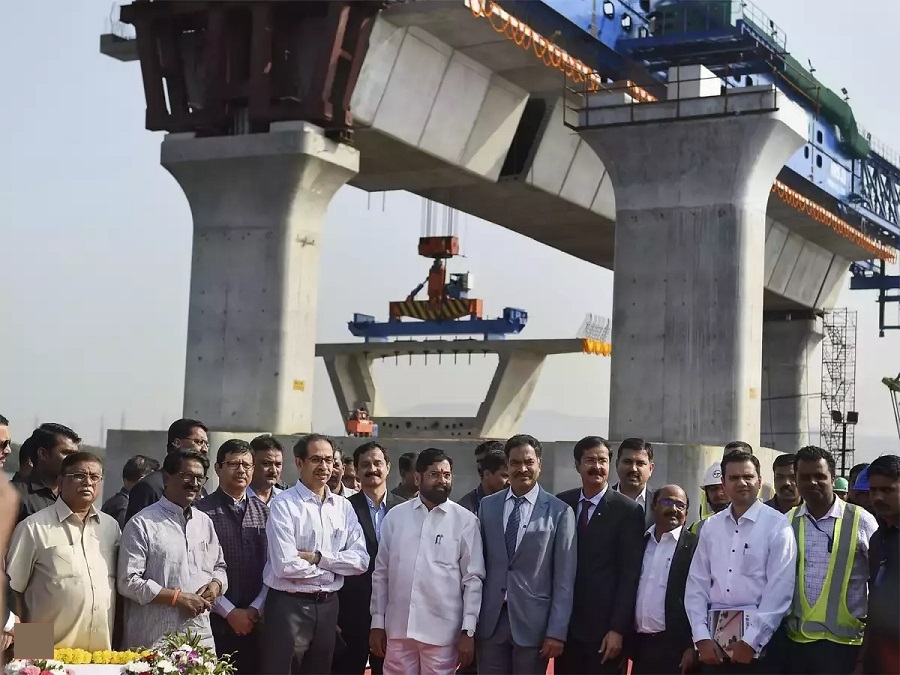 MUMBAI :
MARKING a significant milestone, Chief Minister Uddhav Thackeray on Wednesday launched the first girder for the country's longest sea-bridge, the Mumbai Trans Harbour Link (MTHL), officials said here. Thackeray, along with top officials of Mumbai Metropolitan Region Development Authority and others launched the girder at the Mumbai-end of MTHL in Sewri.
The girder weighing 1,000 tonnes was set off by a 1,400-tonnes 'launching girder' and mark the erection of the first span in the civilian works of the MTHL. The MTHL, the second road link cutting through the Arabian Sea in the island city's eastern coast, will connect the mainland with Sewri and Chirle respectively.
It is expected to be completed by 2022 and slash the travel time between Mumbai and Navi Mumbai from existing 100-odd minutes to barely 30 minutes. Estimated to cost around Rs 14,260 crore, it is being financed by a loan from the Japan International Cooperation Agency (JICA). With around "19 percent financial progress" achieved, the MTHL project is being executed in three packages by three contractors with one intelligent transport system since April 2018. The work on the six-lane plus two emergency lanes, 27-metre wide bridge will attract over 70,000 vehicles plying on it daily when thrown open to traffic.